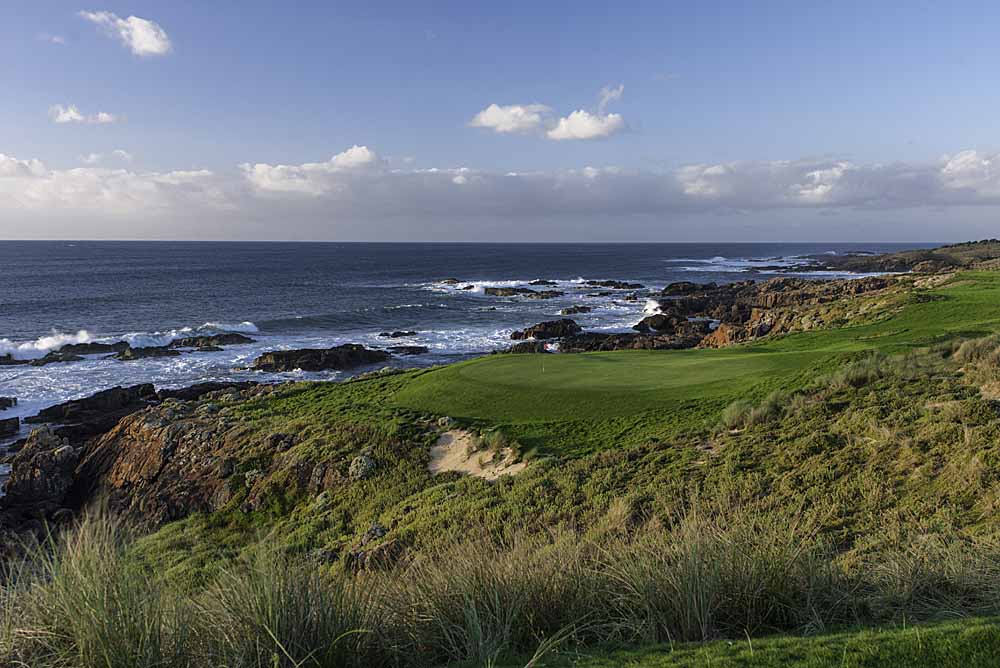 Cape Wickham Links
It has only been playable for a matter of months but already Cape Wickham Links is making waves as one of the most spectacular courses to have opened anywhere in the last decade or more. Situated in the middle of the Bass Strait on the northwestern tip of remote King Island, a tiny dot of land that lies three quarters of the way between mainland Australia and Tasmania, Cape Wickham Links offers up glorious coastal views, incredible scenic variety and towering sand dunes and valleys.

The work of American designer Mike DeVries and noted Australian golf writer and course connoisseur Darius Oliver, Cape Wickham might not be all that easy to get to – it's a 45-minute flight in a small turboprop from Melbourne – but it is certainly well worth the effort. Indeed, for many its out-of-the-way location is undoubtedly part of its allure. I've seen Cape Wickham described as Australia's answer to Pebble Beach, the famous coastal course in California that has hosted numerous US Opens throughout the years, but that is far too simplistic. More rugged in nature and more playable in character (thanks largely to the width of the landing areas), Cape Wickham Links is already considered one of the finest strategic tests in a country that already boasts a handful of the world's best courses. Add jaw-dropping vistas into the mix and, for golfing purists at any rate, this surely ranks among the most important courses to have opened in living memory.
Pages
Click here to see the published article.