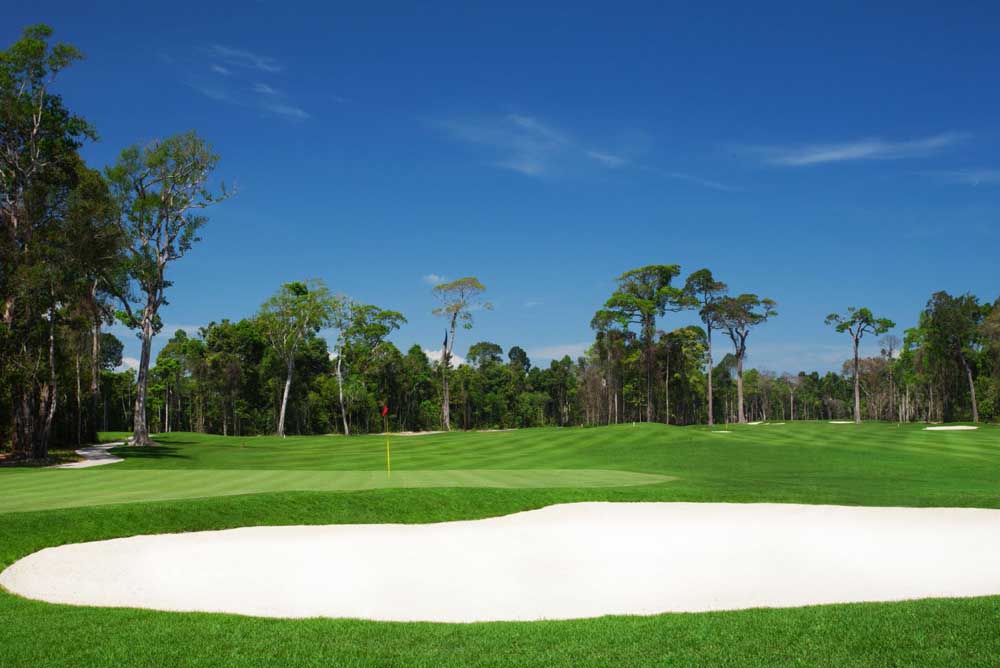 It's 10:30 a.m. on an already steamy Friday and I'm playing the first hole of the Quy Nhon course, one of three nines at Vinpearl Golf Phu Quoc.
At least I think I am.

Given the welcome I received just a few minutes ago, when easily a dozen, conical-hat wearing female caddies lined the steps to the clubhouse reception area and greeted me with an enthusiastic 'xin chao!' as I walked by, I understand I'm not in America anymore. I'm in Vietnam.
But as I make my way down the immaculately maintained opening fairway, and the only sounds I hear are of birds chirping and insects buzzing, I do feel as if I've been transported to somewhere more familiar, and closer to home, even for a Seattleite: the Deep South.
"These trees," I marvel to my caddy, Linh, but mainly to myself.
Some are enormous. Some are moss-covered (like the one I would drill with my drive on the eighth). But all, it appears, are just plain ... old.
Pages
Click here to see the published article.