The Driveable 10th
Over the weekend the European Tour did something that has never been done before at the Hong Kong Open – they moved the 10th tee on the Composite Course up over 70 yards to encourage players into going for the green with their drives.
From the standard back tee, the 10th – normally the 11th hole of the New Course – measures 367 yards and the pros traditionally play a fairway wood or hybrid to what can be considered a generous fairway followed by a wedge. For these guys, the ditch that fronts the green on this par-4 rarely comes into play (it's a different story for us amateurs of course) and the hole is deemed a good birdie chance. During the first two rounds the hole, from its regular yardage, played as the fifth easiest on the course, with a stroke average of 3.85.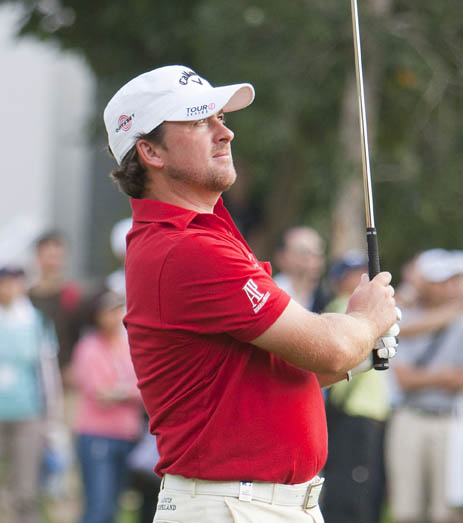 In moving the tee up to where the ladies usually play from, tournament director Mikael Eriksson completely changed the hole's dynamic. For those who could carry the ball 286 yards (the yardage to the front of the green), the chance of an eagle – and therefore a big move up the leaderboard – became a distinct possibility. Indeed, it became a reality when Graeme McDowell "absolutely nutted a driver" to within 15-feet on Saturday and then drained the putt. It was arguably the shot of the day and from a spectator point of view, the use of the forward tee added definite excitement.
The change in yardage yielded expected results. The stroke average dropped to 3.64, which was the third lowest in relation to par on the course. Only the two par fives – the third and the 13th – played any easier. The 10th gave up three eagles (including McDowell's) over the weekend compared to none over the first two rounds.
But while Eriksson should be applauded for the move, it shouldn't necessarily have come as a complete surprise. The driveable par-4 has become de rigueur in modern golf course architecture and there is a growing trend among the main tours to incorporate their use into tournament settings as a way of adding drama – or at least create talking points – over the course of a championship. The likelihood of seeing the same scenario next time around, therefore, would appear to be high.
Pages
Click here to see the published article.