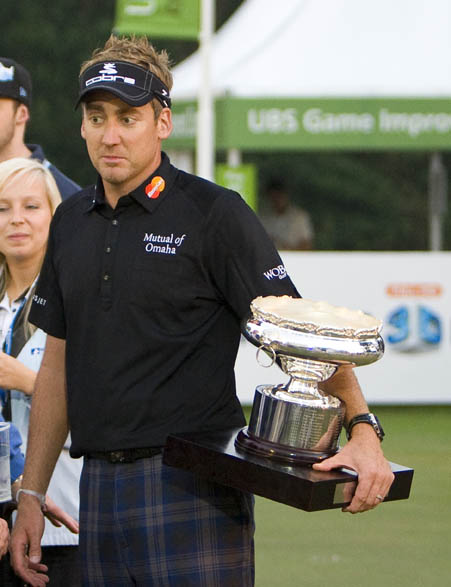 Ian Poulter is brash, cocky, supremely confident and thoroughly engaging. He's also the 2010 UBS Hong Kong Open champion and, if he's to be believed, something of a psychic. "I knew I was going to win here," said Poulter, moments after sealing the title with a tournament record total of 258 (22-under-par). "I told Graeme McDowell at the beginning of the week that I was going to win because I've been playing some really good golf recently. I felt comfortable the whole day, the way I was hitting it, "added Poulter, who scooped over US$400,000 for his 10th European Tour victory. "I was hitting it inside 12 feet at pretty much every hole out there and knew if I kept doing that I would be very tough to beat."
That's for sure – and in fairness to the now world number 10, he tweeted as much to his one million plus followers after coming close at the Singapore Open the week before.
Pages
Click here to see the published article.