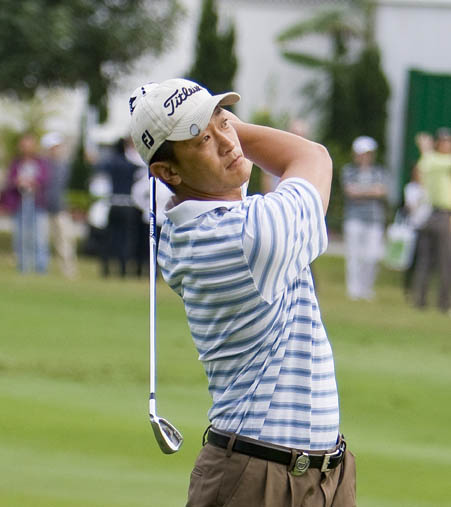 "Compared to when I normally play the course, the greens were much faster. Once you got in the deep rough it's easy to get flyers. The course was also pretty firm and you couldn't get any backspin."
Mizuno played both his rounds alongside Anthony Kang and had the best seat in the house as the Korean-born American fired a brilliant nine birdies in a flawless second-day 61.
"He is very straight and I liked his demeanour on the course," Kang said of Mizuno. "He hit a lot of good putts that didn't fall. It's easy to get discouraged by that, but he kept his head up and he had some nice touches around the green.
"At that age you're not going to have the strength to hit it too long, but that is going to come when he develops more muscle. But he has a very nice game which is exactly what you need, so I see a big future for him."
Pages
Click here to see the published article.