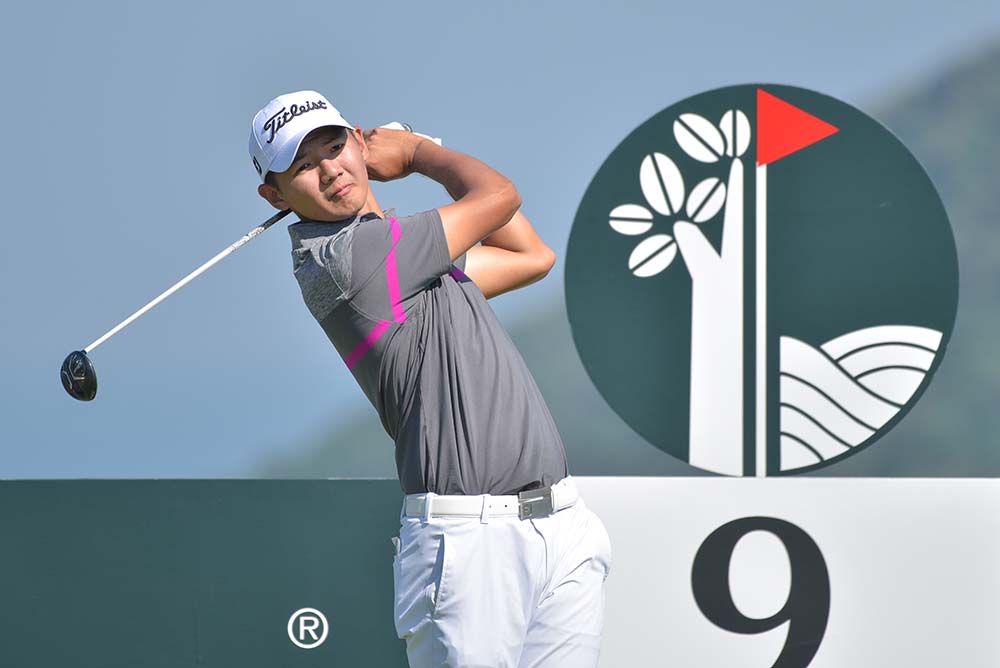 The pair were all level going to 18, where Tarren pushed his drive right and was unable to reach the green in two. Marchesani finished just left of the green with his second, chipped to six feet and then coolly sank the birdie putt for the RMB270,000 first prize.
"The putt felt longer than it looked. It's always a little bit harder when you know what's on the line," Marchesani said.
"I was pretty pleased with the chip I hit down the hill to six feet, which became a lot further once I knew what the putt would actually mean. I took a few extra deep breaths, stepped up there, hit it on the line and she went in. It's always good to know what a putt's worth."
Marchesani is the event's second successive Australian winner and said a few tips from inaugural champion Daniel Nisbet may have helped - and he may even follow his compatriot's lead in playing across two tours after his victory earned him full membership on next year's PGA TOUR-China.
"I played behind Dan in the pro-am, and when we stopped between holes, we went back and forth with a few ideas about where to hit it, where not to hit it. It was good to get a couple of tips. Hopefully I'll come back next year and defend, or another Aussie might pip me," Marchesani said.
"It's still pretty early to decide, but PGA TOUR-China plays mid-year, which is the gap for our Australasia Tour, so it should work in pretty well. I can play on both and swing back and forth and play a full schedule for the entire year."
Pages
Click here to see the published article.