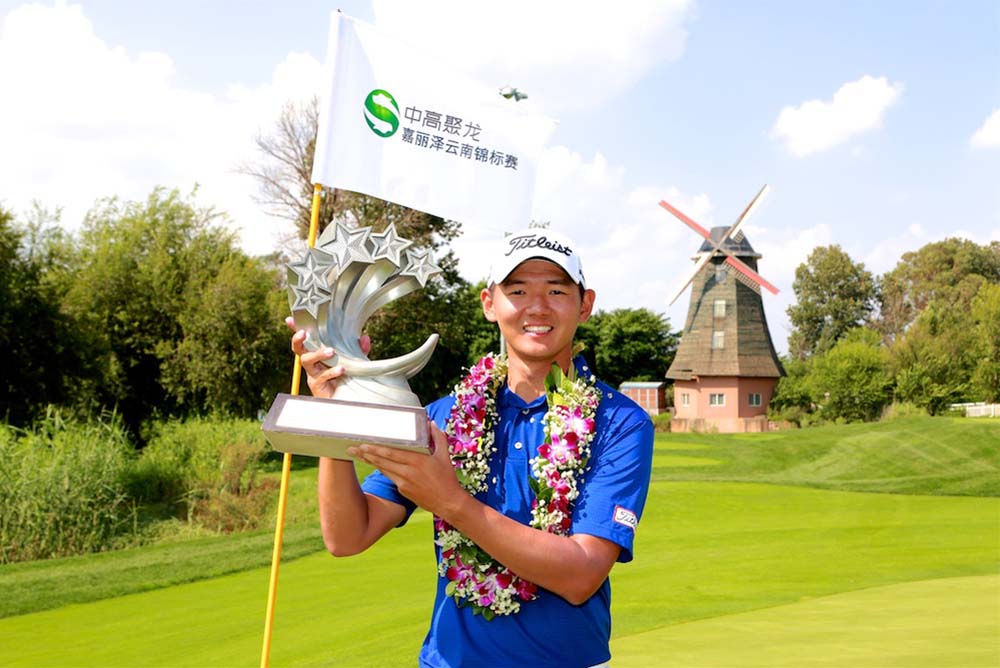 The landmark win at the 1.35 million-yuan (HK$1.58 million) event should see the 23-year-old improve on his current world ranking of 1,115. Prior to this win, his best performance had been a runner-up finish at last September's Chongqing Jiangnan NewTown KingRun Open.

Hak built on an overnight lead of six shots with a seven-under par round that included nine birdies with just one double-bogey. A professional since 2013, Hak finished the tournament 22-under for one of the most impressive victories on the China Tour.
Hak's impressive victory on Sunday made amends for a frustrating 11 months since he was in similar position to take out his maiden victory. He led the Pingan Bank Open in Beijing by one stroke going into the final round only to falter and share fourth place.
Click here to see the published article.