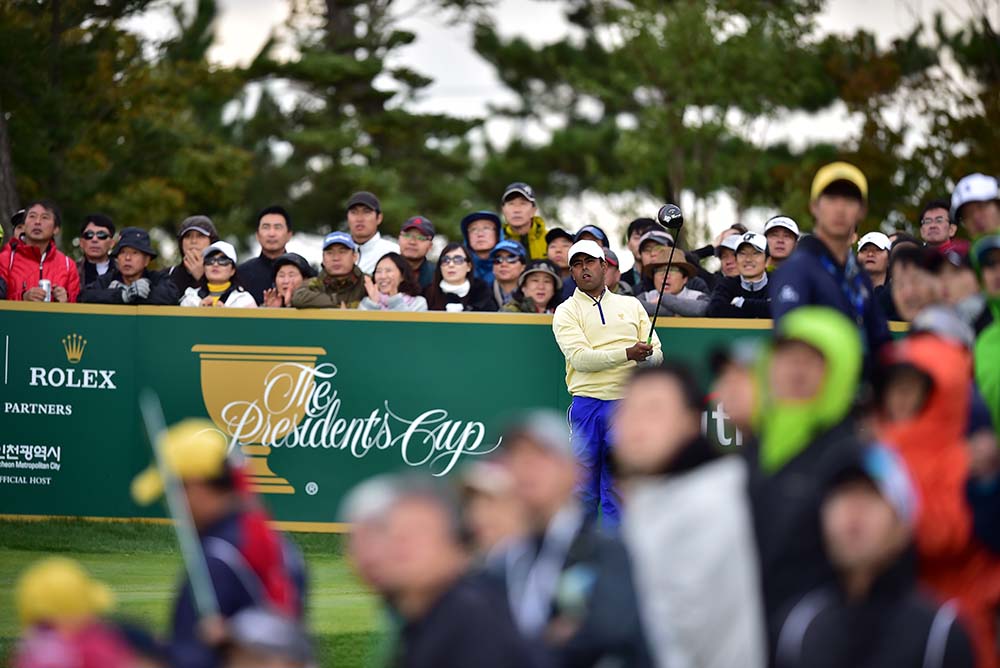 Staged biennially in non-Ryder Cup years, the Presidents Cup between the USA and an International team is said by some insiders to be preferred by some of the PGA Tour players to the more traditional event against Europe.

Perhaps this is because contrary to received wisdom, PGA Tour players enjoy the remuneration they so clumsily - and unsuccessfully - demanded from the Ryder Cup. Or because the USA enjoys the sort of domination it no longer has to Europe.
Conceived and created by the PGA Tour, the biennial Presidents Cup has handed the fingerprints of the Big-3 - Jack Nicklaus, Arnold Palmer and Gary Player all over it. The triumvirate captained the two teams on a combined eight occasions and staged at Muirfield Village, owned by the Golden Bear and his eponymous golf club at Incheon, South Korea on successive occasions, 2013 and 2015.
Two great Australians, Peter Thomson and Greg Norman skippered the International Team five times between them. Zimbabwean Nick Price captain for the third successive time this year, going up against US captain Steve Stricker.
Historically, the International Team, the rest-of-the-world minus Europe has only managed to lay a blow on their American cousins once with a convincing 20½–11½ victory at Royal Melbourne in 1998 - to where the event returns in 2019 - that team comprising this year's non-playing captain Price, Joe Ozaki, Craig Parry, Vijay Singh and Greg Norman.
The International Team also secured a tie against the USA over the fearsome Fancourt Links in South Africa in 2003. Otherwise, it's been nine American victories in 11 meetings, and it's hard to make a case for any reversal in fortunes at the end of the month.
Pages
Click here to see the published article.