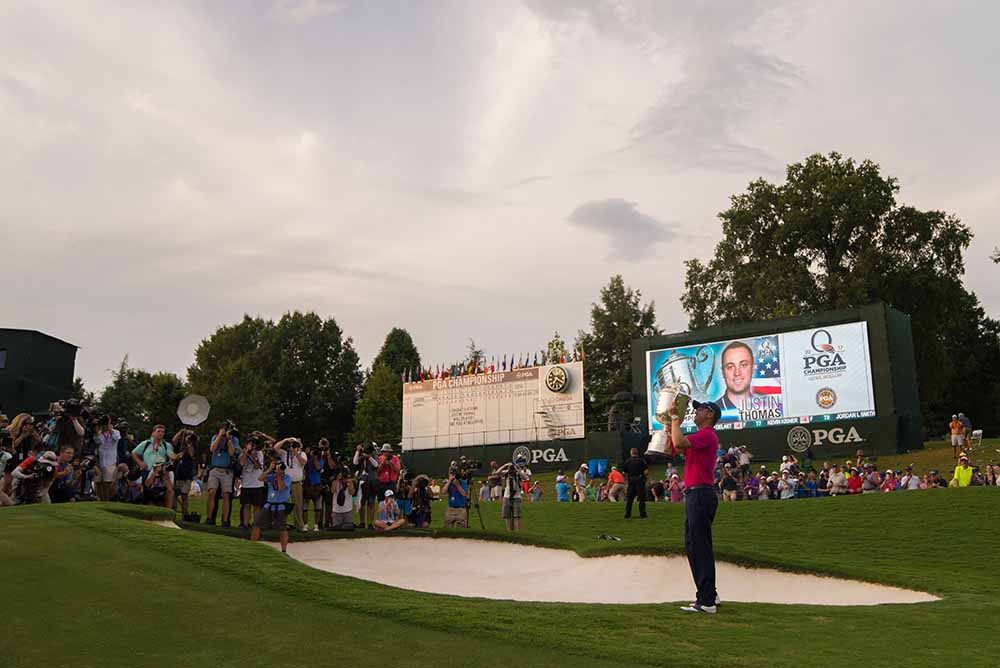 The Green Mile is as challenging as advertised - Numbers 16-18 at Quail Hollow gave up only 88 brides in the whole week of the 99th USPGA Championship, and exacted 464 bogeys or worse. In Sunday's final round, the 12 players that finished inside the Top 10 played the Green Mile in a collective 11-over par.

Graham DeLaet, who tied for seventh, was the only player in the Top 10 to play that stretch under par. Chris Stroud had the most difficult time navigating the Green Mile. He played the three holes in 4-over with bogeys on 16 and 17 and a double bogey at the 18th to tie for ninth at 1-under.
But it was time for Justin Thomas' rite of passage. The Green Mile was waiting.
"I was a lot more comfortable and calm than I thought I would be," he would say later. "Just kind of going through those holes knowing that I've done these a million times. I know that's a cliché, and everyone says it."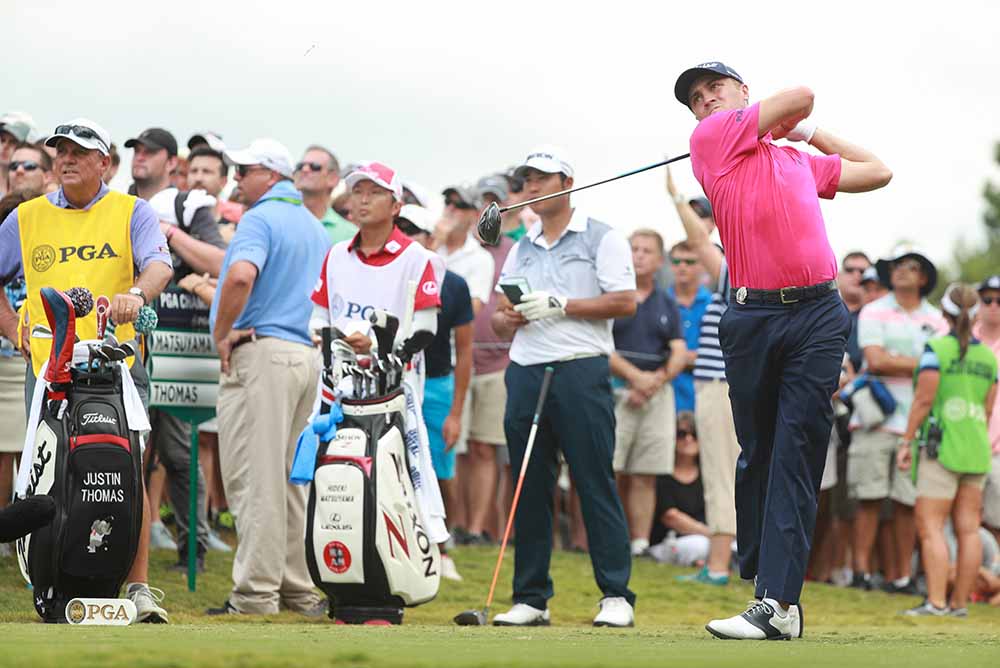 Pages