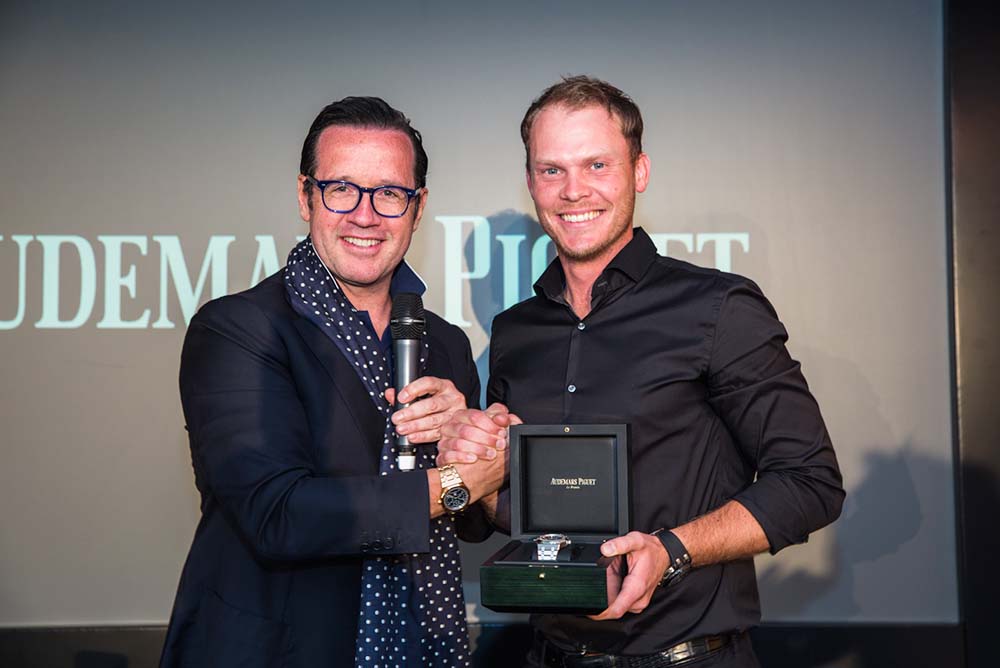 THE PRO GOLFER CEO
Charles McLaughlin: I've interviewed countless professional golfers, but never one who runs one of the most successful watch companies in the world! How did that come about?
François-Henry Bennahmias: My parents started playing and, when I was a kid, I was 13 years old, they were dragging me along because I didn't want to play at all. I was a rugby player, I was playing soccer, rugby, all these sports where you can yell and everything, and it was golf where I couldn't do anything.
They really dragged me there. I didn't want to play golf, but when I was 15 years old we were at a competition in Spain, and it was the European Junior Championship, where France won that year. I look at the tournament and I say, "One day I'm going to beat these guys." Two years later, in a tournament in Paris, I beat the number one player from that team at that time.
Then I became pro when I was 18 years old. I played on the French Tour, which was very small, and then with the European Tour but I was not a good player. I ranked 25th in France at that time.
I was making less than 10k a year, okay? I was giving golf lessons, obviously, but I wanted to become the number one player in the world. I wanted to become Seve Ballesteros - at that time he was my hero - and one of my best friends told me that I would never be number one in the world and said, "Come and work with me in the fashion world," and I moved to the fashion world.
I'm still a member of the French PGA and I sometimes give lessons to people, because I've always been a good teacher. Not a great player, but a good teacher.
Pages
Click here to see the published article.