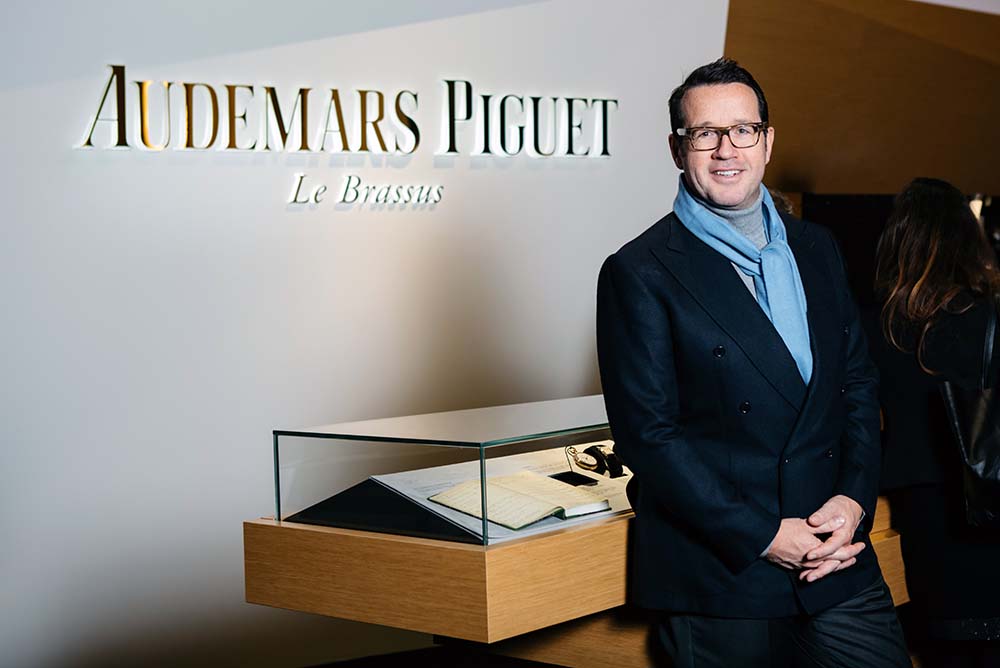 I've decided that François-Henry Bennahmias is an "anti-dementor".

Fans of the Harry Potter films will recognize the "dementor" – hideous creatures which literally suck all of the joy and warmth out of a room, then drain the passion and energy of their victims. To be an "anti-dementor", you have to be one of those rare individuals who lifts any gathering simply by being there. Exuding bonhomie and charm, with a ready smile and booming laugh, François is in his element "working" a room. No-one ever forgets meeting the CEO of Audemars Piguet, and he energises everyone he comes into contact with – clients and staff alike.
Pages
Click here to see the published article.