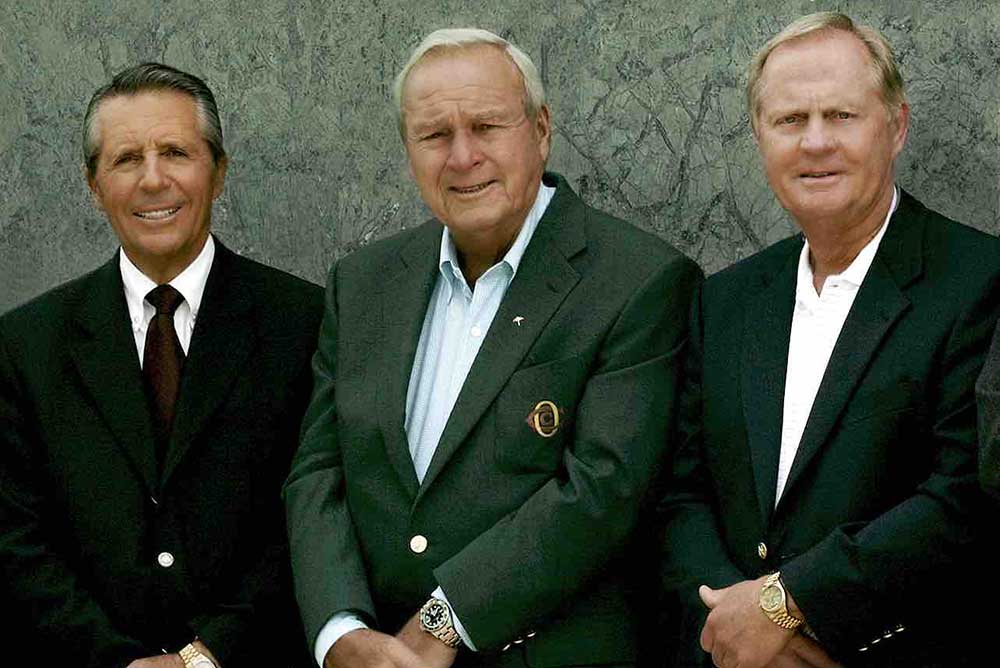 The triumvirate challenged each other with their equal stature, skill and endeavour at almost every hole, at nearly every tournament. Gary Player secured nine Major wins while Jack Nicklaus's accumulation of 18 Major titles remains unsurpassed at the very summit of the game.
Explaining the nature of their unique rivalry, Gary Player said: "With Arnold and Jack, we all wanted to win so badly, and we had this wonderful rivalry and competition among the three of us. But, at the same time, when one of us won, the other two would put their hand out and say, 'Well done, you beat me today, but I'll get you tomorrow.' It was a very healthy rivalry, and it was a rivalry of gentlemanly conduct."
As modern icons of the game, The Big Three have each expressed their deep admiration for Rolex's support of golf.
In the same way that a Rolex wristwatch may be a treasured heirloom, passed down the generations, the legacy of The Big Three has inspired generations of golfers, who through their success, do the same for those that follow them.
Pages
Click here to see the published article.