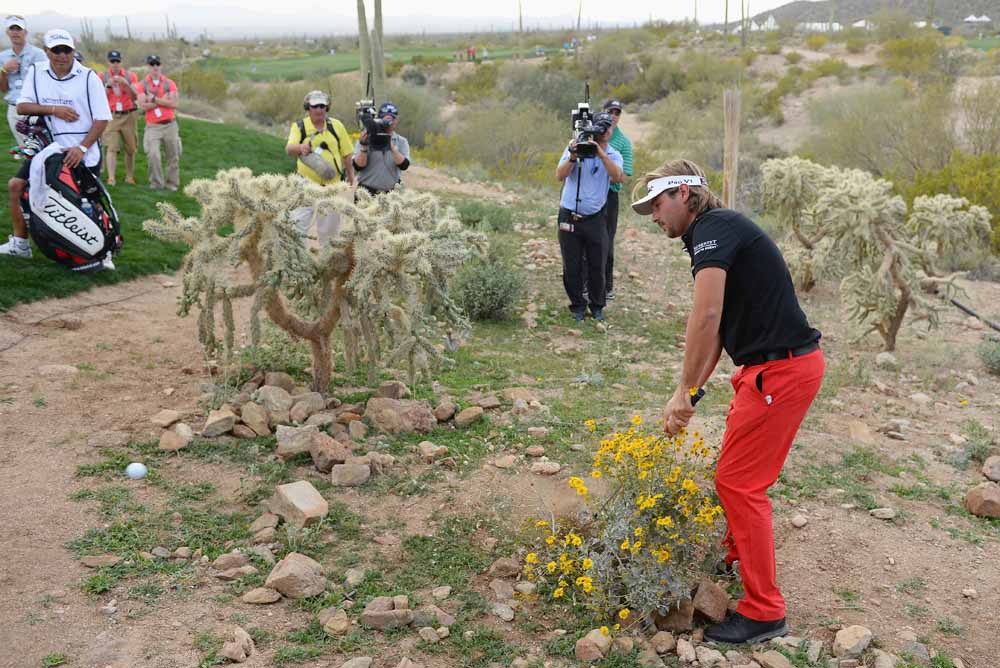 When I was younger, I think I probably spent about 80 per cent of my time chipping. I just loved being around the greens. I didn't really spend any time on the driving range - I either went out on the course or spent my time on the chipping green, because I enjoyed it. I think people underestimate how much time you need to spend on your short game if you want it to be really good.

Developing Feel
The only way to become comfortable with your chipping and develop feel is to practice those difficult shots you'll find on the course. Mix up your practice, put balls in bunkers, try lob shots, chip out of thick rough. Really try those tricky shots, and make it quite competitive – have a contest with yourself, set targets and try to beat them.
Relevant Practice
I see a lot of amateurs drop a dozen balls beside the practice green in a similar position, on the fairway or on the short grass. You'll improve your technique if you do that, but you won't improve your feel. The only way to develop feel is to test yourself in different scenarios. When I practise I like to drop balls in different spots around the green. I'll never take more than five or six shots from the same place. I have a bag of 50 balls that I use to practise with, and I'll chip from at least ten different positions around the green with those 50. Now, I only practice on the course, because that's obviously where we play tournaments. It's about trying to make sure your practice is as relevant as possible to what you face in competition.
When I practise, I spend 20 minutes or so on classic chipping with a sand wedge, about ten yards away from the flag. Then I move on to chipping from the rough, and finish off with lob shots. I also make sure I'm chipping to a difficult pin position, too. It's good to have a routine, but you need to make sure your routine is varied.
For amateurs, it's important to work on the lob shot if they don't have much time, and they should also look at the club they use for that. A lot of people use 56-degree wedges, but 58 and 60-degree models will make it easier to get the ball in the air.
Pages
Click here to see the published article.