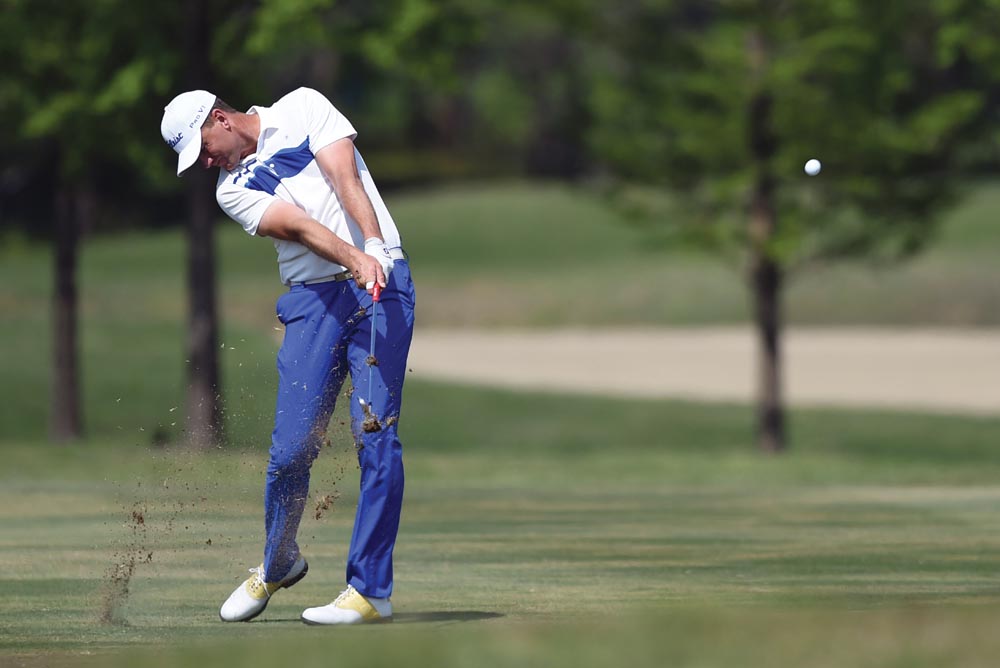 The process of getting new clubs in the bag involves far more than just hitting balls on a TrackMan. At the end of the day, numbers are numbers and being at a testing facility offers you a great baseline for new year, but it's out on the course where new equipment makes all the difference. On the TrackMan and on the driving range certain clubs can look good, but you have to make sure you can still hit all the shots you need. When the wind is down off the left or in off the right and when there is out of bounds everywhere, do the clubs work then?

Starting from Scratch
The whole process starts by taking the clubs I'm using at that time to the testing facility to see what the numbers are, and using that as a baseline. If the numbers are good you try to match them, and if the numbers are bad you see if you can improve on them with the new equipment.
It's not necessarily so easy to just use the same shaft you used previously. You have to start from scratch in this department, especially when dealing with the woods.
Driver Fitting
The hardest part of the bag to change is from 5-iron up. That's where you see the biggest differences. I was with Titleist four years ago and now I've come back I can see where they've made big changes.
The difference between the driver I am playing now and my previous driver is the weight distribution. The other driver I played had the weight further forward and further up the face. And the hotspot on my current face is slightly different, too. With the Titleist driver, you want to hit a bit further down on the face while the other one was a bit higher up and towards the toe.
In fact, when I got the new driver, for two days I thought there was something wrong with it because I couldn't find the sweetspot. I kept hitting it high on the toe, which was very good with the other driver I had. But it took me one or two shots to try to hit it with a very low fade and all of a sudden I found the sweetspot! So the feel changed dramatically.
Pages
Click here to see the published article.