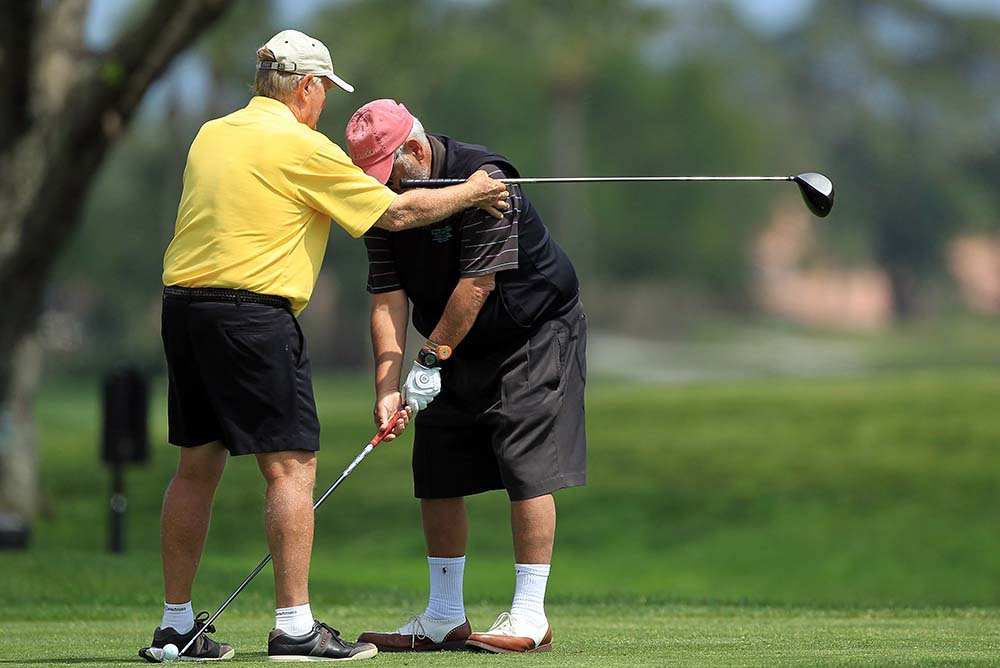 I was probably like most amateur golfers in being frustrated, perplexed and utterly flummoxed by an inability to master the dynamics of the golf swing. In fact, I would say at one time this frustration went to the core of my being and caused deep and permanent psychotic and behavioural issues.

For as we all know it is an exasperating, bewildering and confusing thing. And all the while the golf swing should be a natural, free flowing and unencumbered action. Like a good baseball hit. Fundamentally, without any thought.
Now, I am not trying to pretend that I have any David Leadbetter status here, but I do know that I have been through an almost 40-year search for the holy grail of the golf swing and may I say, that I think I have found it.
But some history first. I was a fanatical golfer as a kid and would be on the course all summer long from dawn till dusk trying to master the game. I was absorbed and blinded by my passion for it. It coloured my teenage years. The problem was that I had a hellish loopy swing which made Jim Furyk and that Irish fellow Eamon Darcy look like models of orthodoxy. Talk about Furyk's swing looking like an octopus falling out of a tree, my swing was like an octopus falling out of a tree and undergoing severe epileptic seizure. It was awful.
Pages
Click here to see the published article.