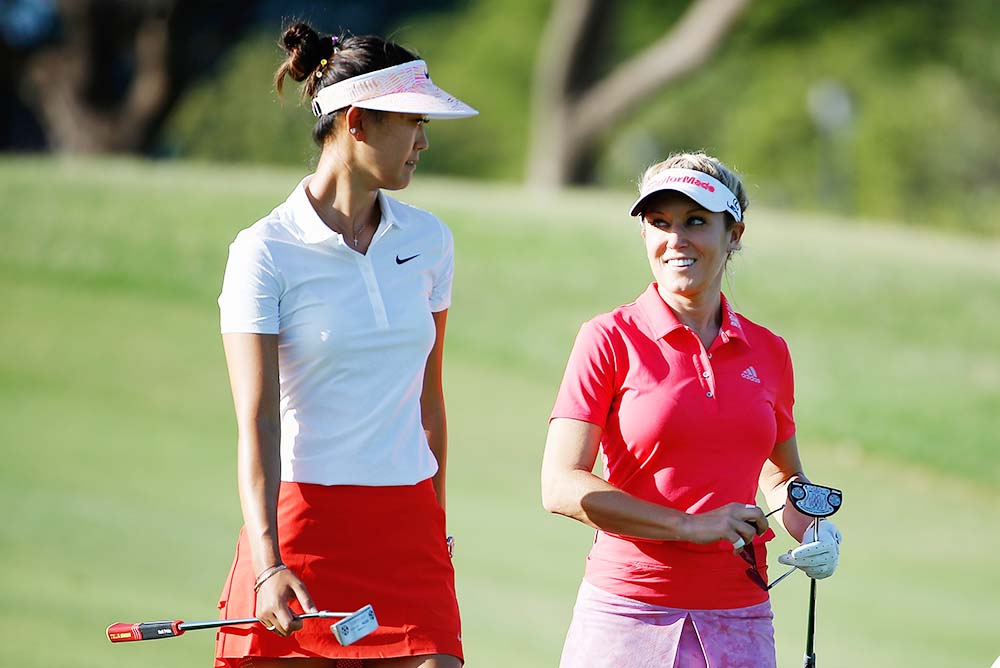 Sexiness counts and is a huge factor in growing the game I would say. In St Andrews, I see many pretty, and sprightly looking young women with their smart university emblazoned golf bags, proudly carried on their backs. Such a far cry to the eighties when only a handful of female students played. A shame.
Look at Donald Trump now. Not regarding his sexiness of course but concerning golf. For it is his big business. In fact, he has made it a rather lucrative one at that and even now manages to do a bit of work in his new job at The Oval Office in between rounds. Mind you he is a genius of course. Although I presume he won't be talking business on the golf course these days as President, as he's not allowed.
He is reputedly a pretty canny golfer. Perhaps as good a golfer as Obama?  Albeit I know who has an infinitesimal better chance of being put up for the R&A and it's not Donald. There are some things which money certainly can't buy. Golf courses yes, even iconic Scottish championship golf courses. But as for obtaining membership at certain clubs? That is a mighty different matter.
Now, it is interesting that the two people I know who have turned down offers to join the R&A are not in the world of business. One is a QC and the other a doctor. I dare say that if a chap in the City were offered to be 'put up' he would rather bite your hand off at the chance. In fact, I'd bet some would offer to pay rather a lot of money to be 'put up'?  It's certainly a good card to have. I certainly know of a few Far Eastern businessmen who were more than happy to have had lunch and a wee tour around that famous club.
I was speaking to a hedge fund manager last summer, Yann, who casually dropped in that he was joining Wentworth and paying the 130,000 pounds like it was a throwaway fiver. I wonder what he'd pay to get in the R&A?
We got onto talking about the rather magnificent and pricey houses adorning the Wentworth course. I told him that my father had a friend who had owned one, the big one by the seventeenth green. Anyway, I added that the chap ended up in Wandsworth to which Yann replied, 'Oh it's nice there too'. To which I replied, 'No, the prison!' And he laughed.
Pages
Click here to see the published article.