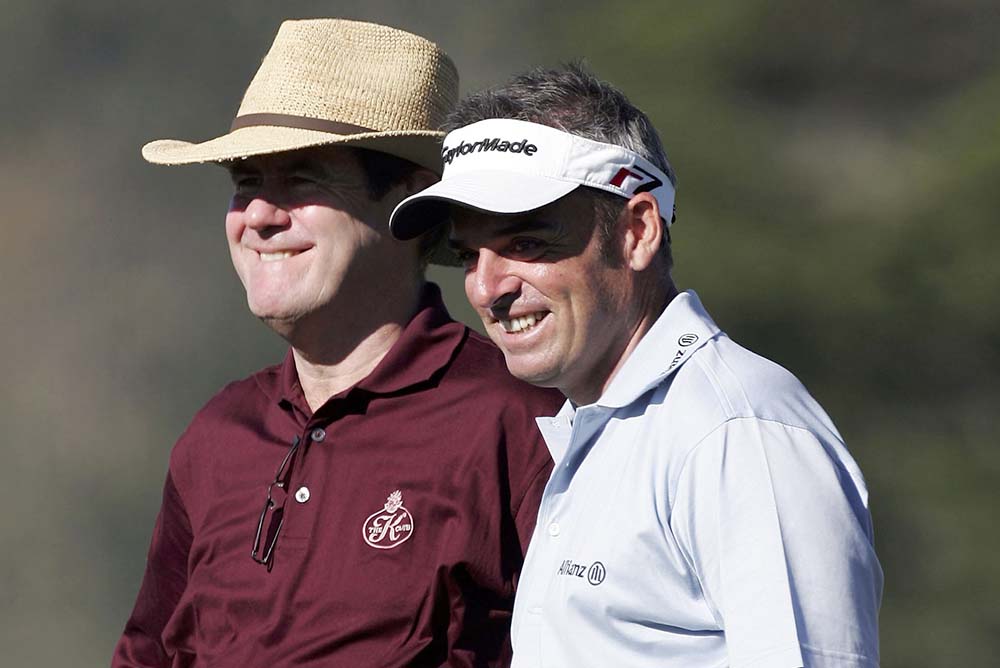 It has without doubt done me no harm and made up for significant shortcomings on my academic front. I almost certainly got into the University of St Andrews as a result of my 3 handicap and not on the back of my slightly lacklustre Higher Grades. That was enough to get me into the first golf team in those days, back in the early eighties.

Not a scholarship of course as there was no such thing at St Andrews then. But a place at one of the finest universities in the land. Not that I ever shone there, scraping by with a solid 'Desmond' in Economics. However, I did get my golf colours, had a fling with the prettiest girl in the university and a job in the City, for what it was worth (the job I mean!).
It can do you no harm in your business career either. Not ultimately for me, I'm afraid, as I made a disastrous start with one of the big four accountancy firms and am still bruised, if not damaged, by it. My auditing career was dead. 
Notwithstanding my somewhat unusual career path, however, golf is seen as a huge plus on a CV for a role in the City and other dynamic jobs. In fact, a recent survey found that 73% of business executives and 92% of sales executives said it had helped their careers.
Indeed, for carrying out business deals too. Many top executives swear by it. I caddie for a lovely man called John Chiminski, the Chairman and CEO of Catalent Pharmaceuticals. He claims to have done a vast amount of business and concluded significant deals on the fairways. He also adds, rather enthusiastically, that it is where he finds out most of the people too. It's an instead character-revealing game. Mr Trump takes note.
Is this why St Andrews is such a popular university for American and Asian kids now? The importance and role of golf in this ever more competitive world?  Seemingly over 25% of the university population in this ancient university is from the US now. I wonder what percentage of them play golf or indeed take up the game here?  Same for our Asian students. Would it be interesting to find out?
And it is a career enabler that I think a lot of women are turning to the game. In fact, who can blame young women in America being attracted to it given the abundance of unclaimed golf scholarships flying around? I mean it can be an awful lot of money towards your fees. Although I think golf is also perceived as a much sexier game nowadays, this is undoubtedly a massive plus and a huge draw for all and sundry. And in this vein, I don't quite know what the LPGA is up to in restricting the dress code of tour players? It's the 21st century. Women have a vote and can get into the Honourable Company of Edinburgh Golfers and the R&A for goodness sake.
Pages
Click here to see the published article.