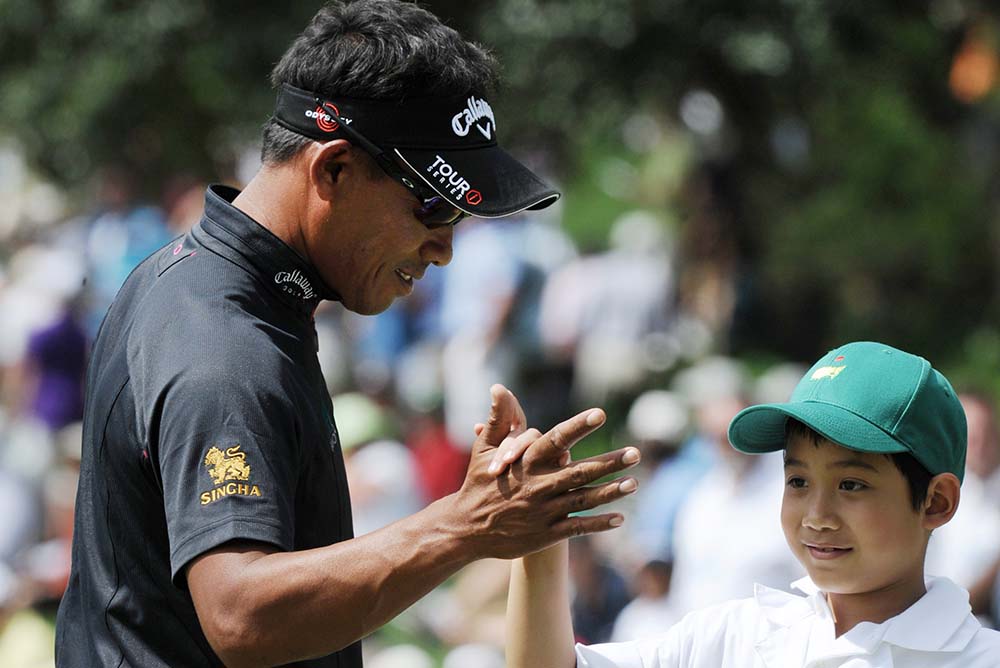 One of the best perks of the job, though, has been the privilege and opportunity to work closely with many of our cosmopolitan golfers who hail from different backgrounds, cultures and social standings.
Stars such as Thai legends Thongchai Jaidee and Thaworn Wiratchant provided a wealth of great narratives for us to share with the golfing world, while Korea's K.J. Choi, Siddikur Rahman of Bangladesh, Chinese ace Liang Wen-chong and India's Anirban Lahiri are just amongst some of those who offered fascinating tales that made the job as a storyteller all the more fulfilling.
Amongst some of my favourite stories was of Y.E. Yang's historic first Major triumph for Asia in 2009. A late bloomer of the game, the softly-spoken Korean beat all odds by trumping Tiger Woods in a glorious head-to-head showdown at the PGA Championship which will be remembered for generations to come. My only regret was that I wasn't at Hazeltine to witness this achievement.
Following and writing about the rise of Thongchai Jaidee as a world-class golfer will also serve as an inspiration to many youngsters. After overcoming adversity where he threw away a lead in the 2000 Malaysian Open while chasing a maiden professional victory, he picked up the broken pieces to subsequently emerge as the first man in golf history to win three Asian Tour Order of Merit titles.
Pages
Click here to see the published article.