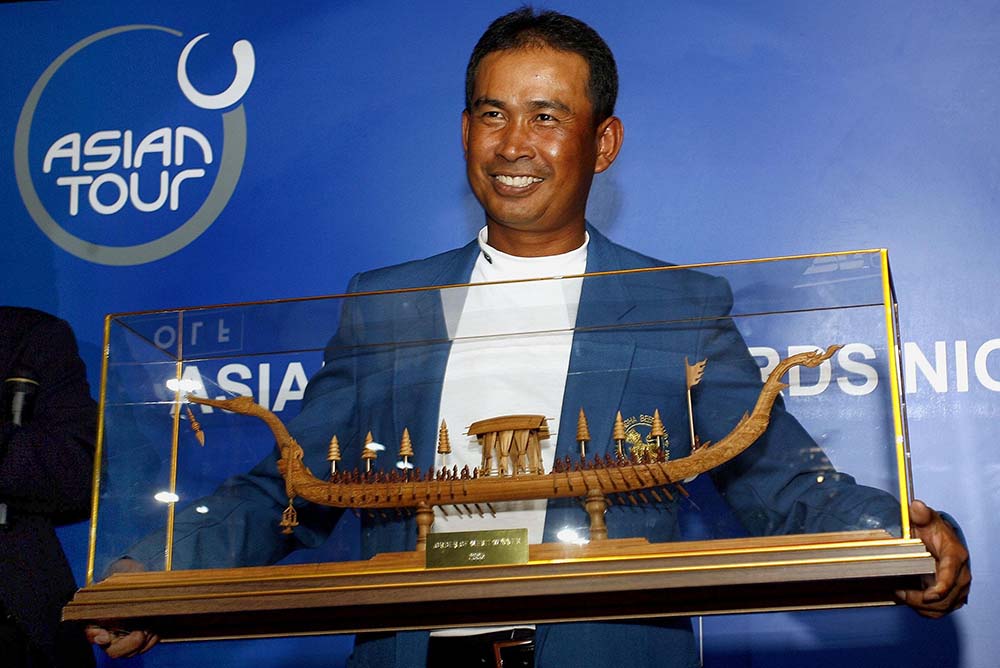 And then, there is the evergreen Thaworn Wiratchant, who provided the thrills both inside and outside the ropes. Such is his unorthodox golf swing that I am sure no punter worth his salt would have had the foresight to put money down on him to become Asia's most winningest player with a record 18 Tour titles. My best interview with him was also conducted in English after he won the Selangor Masters which he rarely offers to do!
We have enjoyed, in recent times, sharing the inspiring stories of Siddikur Rahman and SSP Chawrasia, who both grew up in humble surroundings before becoming multiple champions. The exciting emergence of young Asian Tour number ones such as Seungyul Noh, Kiradech Aphibarnrat and Anirban Lahiri have all been fun and fascinating to follow where their fullest potential remains to be seen.
One thing which has stood out for me is the fact new generation of Asian Tour players are now displaying the desire to become world-beaters. Previously, Asian golfers were simply happy to be in a world-class tournament but now, they go to these same events with the self-belief that they can win the title.
Holding this job has also meant being adept to the mood swings of our most animated golfers as part of the role include leading them into post-round media interviews. Learning the art of cajoling and allowing space for players to cool down after a bad day in the office is certainly a pre-requisite.
There was once an episode with a Singaporean golfer who kicked chairs in the locker room after his overnight lead was reduced through a last-hole bogey. An Indian contender storming past this scribe following a poor finish and another Aussie player grabbing the arm and going eyeball-to-eyeball after losing a tournament with a missed putt on the 72nd hole.
All of these were certainly intense in the heat of the moment, but when the dust had settled, we kissed and made up and enjoyed a beer or two at the hotel lobby bar. And in all honesty, such minor job hazards have paled in comparison to the assortment of wonderful memories that I have garnered from my time on the Asian Tour.
It is with crossed fingers that I hope the next adventure will be as fulfilling and rewarding!
Pages
Click here to see the published article.