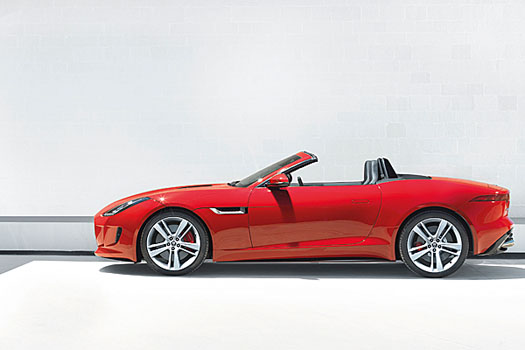 Some cars carry far greater significance than their sales figures would suggest. The new Jaguar F-Type, just revealed at the Paris Motor Show, is the perfect example. There's no question that it will sell strongly, creating its own space in the sports car market between Porsche's Boxster and 911 in price and performance, and stealing sales from those cars, the Mercedes SL and even entry-level Aston Martins.
But with the F-Type, the Jaguar-Land Rover group is making a serious statement of intent. From near-bankruptcy in 2009 it made a profit of £1.5bn in 2012, most of which is down to its spectacular growth in China. It is celebrating with this new car, its first two-seat regular-production sports car since the iconic E-Type launched in 1961, and which even Enzo Ferrari had to admit was the most beautiful car in the world.
It's no coincidence that the F-Type has been named as a direct successor to the iconic E. It's a bold, confident decision by Jaguar: while the F-Type might not have the seismic impact of its forebear, it's a technical tour-de-force and a much harder, edgier sports car than we've seen from Jaguar in recent years. The current XK coupe and cabriolet continue, but with seating for four (even if there isn't much space in the back) they're more grand tourers than sports cars.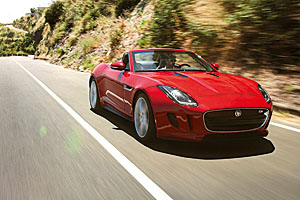 The F-Type is a different proposition. An all-aluminium body and suspension makes for low weight and high rigidity, which in turn should make for razor-sharp handling. There will be a choice of three engines: two, 3.0-litre supercharged V6s with 340 and 380hp respectively, and a five-litre supercharged V8 with 495hp reaching 100kph in 4.3sec and with a top speed of 300kph. All three get the eight-speed Quickshift gearbox with an auto mode, but also full sequential manual control.
Pages
Click here to see the published article.