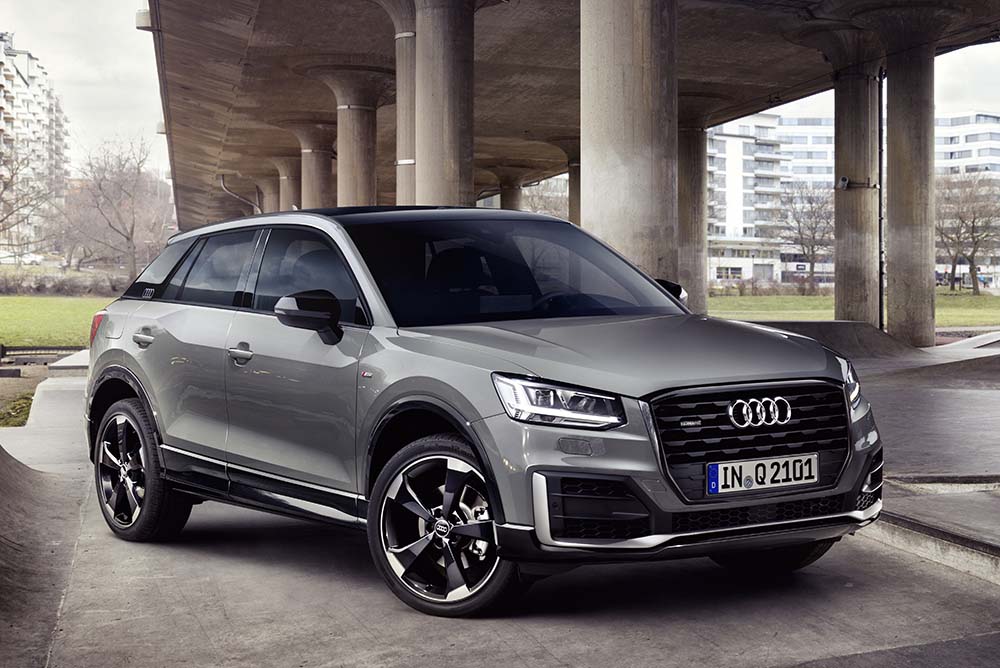 The latest Audi Q2 is 200mm shorter than a Q3 and 130mm shorter than an A3 Sportback, but slightly taller and wider than the five-door A3.

At the front, a strong image is created by the Singleframe grill in octagonal design that is positioned up high as well as by the large air inlets. Especially eye-catching is the low roof that descends and merges into the C-pillars with color offset blades. The rear body terminates in a dynamic way with a long roof edge spoiler and a diffuser that has an underbody-protection look. In a side view, the high shoulder line is especially eye-catching as are the concave flanks in the door area. The latter emphasize the wheel housings and thereby the quattro character of the compact SUV.
There's nothing particularly rugged or sporty about the Q2 - it's very much of the soft-roader variety. As an urban-type vehicle for everyday driving and recreation, adaptive dampers are optional and in their softest setting offer a suppler ride than the passive setup. In fact, without having the visual reference of the wider and squarer bonnet in front of you, you'd be hard pushed to tell this apart from an A3. Progressive steering, where the ratio increases the more you twirl the wheel, is standard on every model and actually gives the Q2 decent agility when weaving between traffic and potholes. Beyond that, it's a package finished with the usual Audi polish, so exceptional refinement, an interior of peerless quality and surefooted.
Pages
Click here to see the published article.