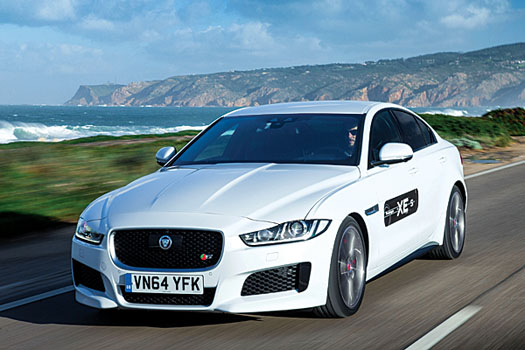 The new Jaguar XE is probably the most eagerly anticipated car of 2015, and although global deliveries haven't started yet, I've already driven it. To be accurate, I've driven a prototype: but with a car this important, you can be sure that Jaguar wouldn't let me drive one and write about it unless they were happy with it.
Why so important? The new XE is the result of billions of dollars of investment by parent company Jaguar Land Rover in advanced aluminium construction techniques and an all-new range of powerful, clean engines designed and built in a brand new engine plant in the UK. It is the first time since the old Jaguar X-Type was killed off that Jaguar has attempted to take on the BMW 3-series, Mercedes C-Class and Audi A4: compact executive cars that sell in huge numbers, make huge profits and are beautifully, expensively designed, engineered and manufactured. Jaguar is a relative minnow compared to those three carmakers: taking them on in this sector of the market requires betting the company.
Get it right, and Jaguar's fortunes will be transformed. The current line-up, led by the acclaimed F-TYPE sports car is the best it's ever been, but the range isn't broad enough to allow Jaguar to grow as fast as its Land Rover cousin.
That changes now. And my exclusive early test of the XE tells me they have got it right. It looks sensational: Jaguar's Design Director Ian Callum is probably the world's greatest current car designer. It drives brilliantly: you can feel the benefit of that expensive aluminium structure – unique in this class – in the first fifty metres. The body shell is stiffer than its steel rivals, so it feels more solid, but that doesn't mean a stiff ride. In fact, because the suspension is mounted to a stiffer, more consistent base, Jaguar can tune it better, giving the XE both a smoother ride and sharper handling than its rivals. But it also feels light and agile, as aluminium sports cars do, and that light weight results in both quicker acceleration and really surprisingly good fuel economy.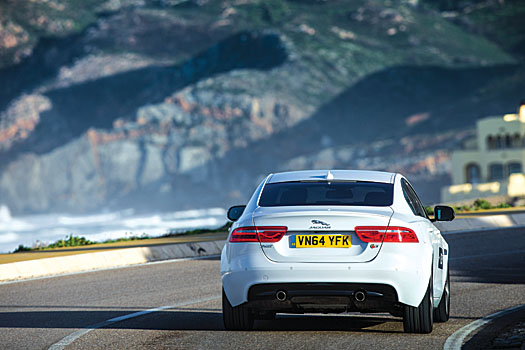 Pages
Click here to see the published article.