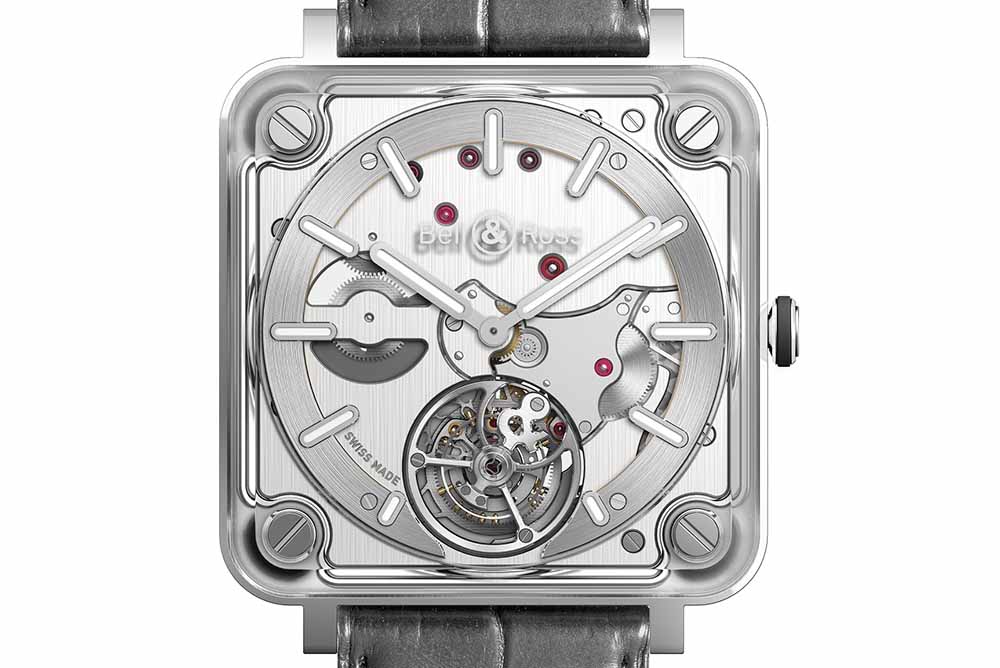 In 2014, the release of the BR-X1, with its stunning and resolutely masculine design, marked Bell & Ross' first advances into a more experimental and innovative arena. The technical characteristics, typical of sports models, were joined by a bold streak of creativity, characterized by the adoption of a skeleton chronograph movement inside a high-tech square case that combined titanium, ceramic and rubber.

Two years later, the BR-X1 Tourbillon Sapphire would spark a veritable revolution, as it gave complete transparency to the famous square case, which was cut directly from a block of sapphire! This precious timepiece established a direct link between Haute Horlogerie and hyper-sophistication. And now, with the new BR-X2 Tourbillon Micro Rotor, the second generation of its X Collection, Bell & Ross is adding another chapter to the BR saga.
Given just three words to define a watch, they would undoubtedly be "case, movement, dial". If would be difficult, if not impossible, to miss out any one of these elements. However, true innovation lies in questioning certainties and exploring brand new paths.
This is exactly what Bell & Ross did when designing its new BR-X2, where the case and movement form a single element. How? When designing a case from steel and sapphire (a highly technical material which is exceedingly difficult to work with), Bruno Belamich, the brand's creative director, came up with a utopian idea: "Fusing the case and movement into a single component to make the case disappear, leaving only the movement visible."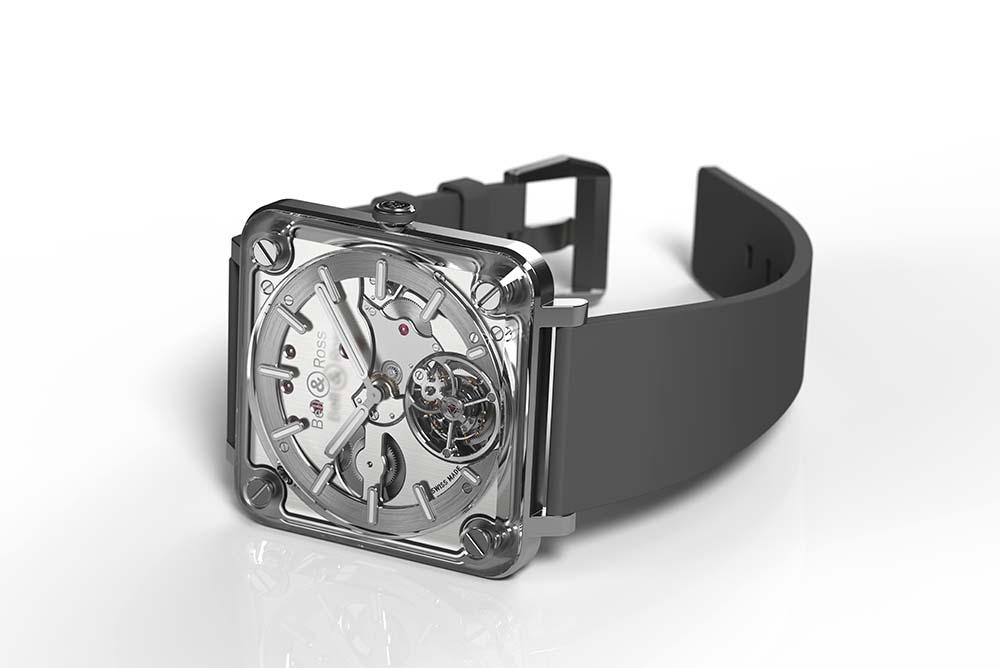 Pages
Click here to see the published article.