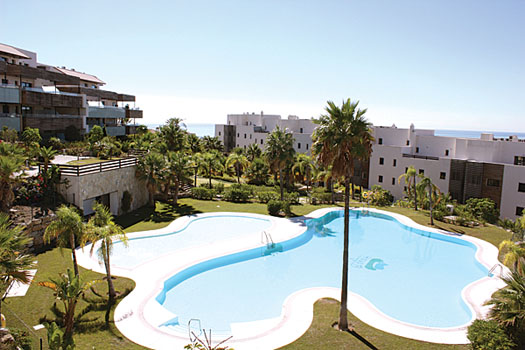 What can I buy?
When it comes to golf and property investing in Spain, what can you actually get for your money on the Costa del Sol? It is important to note that while the Spanish rental market on the coastal areas is typically strong during the peak holiday seasons, investment in distressed residential real estate in the coastal areas is not a yield play, but rather a long-term capital appreciation play. Here we showcase a selection of potential property investment opportunities from our portfolio on the Costa del Sol at different price points, which offer good mid-to-long term potential. Each development is located in close proximity to a top golf course and on offer at significantly discounted prices of up to 60 per cent to those quoted in 2007/2008.
Areas such as Alcaidesa Golf Course and Duquesa Golf Course offer the opportunity to buy two-bedroom 80sqm apartments for around €100,000 (HK$1 million) where prices typically ranged from €180,000 to €350,000 (HK$1.8m - HK$3.5m) in 2007. These developments come complete with swimming pools, landscaped gardens, parking, and security.
For those looking between Estepona, Puerto Banus Marina and Marbella, for example in the Los Flamingos Golf area, luxury contemporary apartments close to the luxury five-star Villa Padierna Hotel may range from €235,000 - €470,000 (HK$2.35m - HK$4.7m), where prices in 2007 typically started at over €450,000 (HK$4.5m).
For those interested in a luxury private villa with a swimming pool in the exclusive areas of Sotogrande (close to Valderrama and Alemara golf courses) or Marbella (close to Las Brisas Golf Club and Marbella Club), prices can range upwards of €1m (HK$10m).
For Asian golfers with an eye on international real estate investment, the Spanish market is not to be ignored for the three main reasons: 1) The "Golden Visa" policy is an attractive incentive for foreign investors, enabling easy travel and unlimited stay across the EU. 2) The distressed prices present an opportunity for long-term capital appreciation. 3) The Costa del Sol's golf courses are some of the best in Europe.
In our opinion, it is definitely the right time to buy, or at least to start looking, whether for personal enjoyment or pure investment. The key is to take a long-term view of the market, and enjoy Spain's attractions in the interim.
Pages
Click here to see the published article.