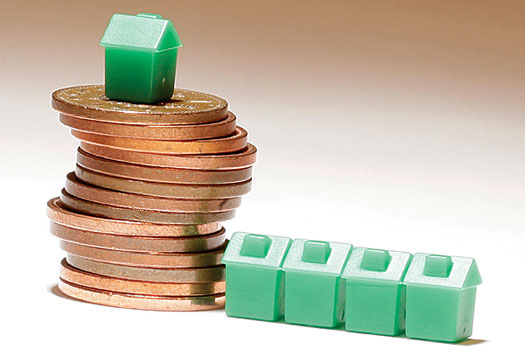 Trust me I'm an estate agent ...
Does "Oh yes, sir the cost of changing that light bulb for £185 is entirely reasonable" ... or better still "You really must buy a furnishing package, it will only cost you £10,000 for your one-bedroom apartment" sound familiar?
 
When investing your hard earned cash in any other forms, be it stocks, shares, gilts etc you are normally given somewhat of a professional opinion from someone with experience and qualifications. Sadly, the UK property market and the advice that comes with it is something of a minefield. Having worked in this colourful industry for over 25 years I really have seen it all - from studio apartments with nine occupants, to fires being lit on the floor of a Knightsbridge apartment to keep it warm as the tenant did not know how to work the thermostat.
Just as sadly, the typical overseas landlord who had the very best intentions to strategically acquire a UK investment property is ripe for the picking, as his eye is generally off the ball being thousands of miles away. To be an estate agent in the UK requires few qualifications short of the desire to don a shiny suit and walk with a swagger. Not wishing to generalise of course, as there are some excellent firms, however they are a minority in their field.
Typically when appointing an agent to acquire from or indeed let and manage your valuable asset has been a process of recommendation from the developer who sold you the property (and dare I say it has a vested interest). Alternatively you may have appointed an agent purely by their location to the property itself. STOP! Press pause and inwardly digest if you will ...
Property held as an investment should be treated like any other asset class and be managed in the same fashion with a commercial approach. Can you honestly say if you asked your agent what the ROI (return on investment) was on your property in the past 12 months, and if so, did they the faintest idea what you were talking about? Before Complete RPI was born I put this very question to a newly appointed property manager. This was just after they had just spent £500 of my money on a replacement microwave which cost more to install than the product itself. She blinked and asked me if I was on Facebook.
This is a very typical experience I hear about day in day out, mostly from investors, predominantly those living outside the UK, when having to interface with the dreaded estate agent.
"Hindsight always was the best trader" my father used to say and that's exactly why I set up my business, Complete RPI (Residential Property Investments), in April 2001. I quickly realised that there was and indeed continues to be, more than ever, a market for providing a commercial approach to owning residential property as an asset class.
Having personally experienced the pitfalls of owning residential property from thousands of miles away I thought it best to iron out the wrinkles of cold, hard-faced inexperience and be the captain of my own ship. With over 1,000 properties now under management across the UK and a fantastic, experienced team, we at Complete RPI are specialists in our field.
Specialists, I hear you cry? Well let me share some advice over the next few editions and kindly over a cold beer or glass of wine ask yourself whether you can indeed trust me because I am NOT an estate agent. I was admittedly, but not anymore.
Pages
Click here to see the published article.