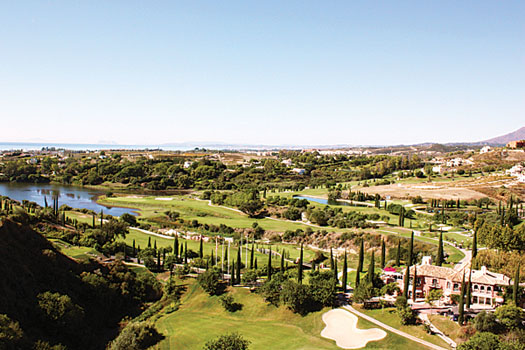 The Costa del Sol in southern Spain remains one of Europe's leading golf destinations. Quality tournament courses, warm weather, laid-back lifestyle, beautiful beaches, stunning views of the Mediterranean Sea, delicious cuisine and cultural heritage all provide a perfect setting for those looking to indulge in one of the world's great sports.
Some of Europe's top courses are concentrated in this region of Andalucia, including Valderrama Golf Club, in Sotogrande, Los Flamingos Golf, San Roque Golf Club and Alcaidesa Links Golf Course. In this issue, we provide some insight into the Spanish property market and assess some of the real estate investment opportunities in and around some of the Costa del Sol's golf courses to provide some guidance as to whether it is the right time to buy.
The Spanish Property Market
It is no secret that the Spanish real estate market has been in a distressed state since the Global Financial Crisis in 2008. Unemployment levels have reached record highs and the press continues to cover the market with interest as Spain's banks look to offload billions of Euros worth of real estate. Due to the increasing pressure from the EU to resolve the mounting problems in the real estate sector, in 2012 the Spanish Government established SAREB - an entity to handle all the toxic real estate assets, known colloquially as the Banco Malo.
Whilst the news about Spain's distressed economy forms the topic of conversation at many functions, the reality is that, perhaps, there has not been a better opportunity in the last 15 years to consider investing in Spain. Real estate in every market globally is cyclical. Spain is no different, with current prices off by up to 60 per cent (or more) in some cases from their peak in 2007. After six years of strife, the Spanish market has now begun to show signs of life, with both private investors and major institutional and private equity real estate investors showing strong interest over the last six months. Whether the market has reached its bottom is anyone's guess, but sentiment suggests that it is hovering somewhere near the bottom, indicating now may be the time to think about getting in.
Pages
Click here to see the published article.