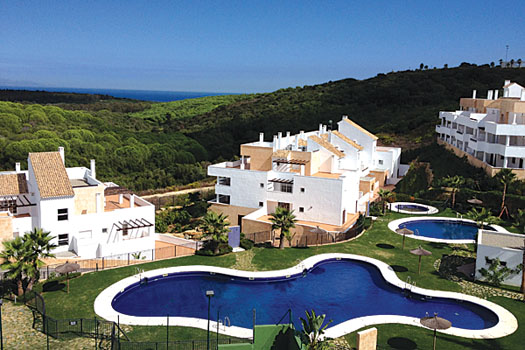 The Golden Visa
To stimulate the market, the Spanish Government has recently added one extra ingredient. In October 2013, the Spanish Government approved the Spanish residency programme, known as the 'Golden Visa', permitting foreign investors who invest €500,000 (approximately HK$5 million) or more on property in Spain to reside in Spain and travel and stay freely across the EU Schengen Visa Countries. This has directly resulted in renewed international interest in the Spanish property market especially from Chinese, Russian, Indian and the Middle Eastern investors.
Spain's new 'Golden Visa' immigration policy coupled with a distressed real estate market now presents a unique opportunity for golf-loving real estate investors. The key for investors is to take a long-term view and be able to act quickly when the right opportunity presents itself. The challenge with Spain is identifying the right opportunity. The supply of distressed real estate is bountiful, the surroundings are often idyllic, and the prices are relatively cheap and almost everything is for sale from the banks or otherwise. So where should golf-loving real estate investors put their money?
Finding the Right Opportunity
Cheap prices and distressed debt do not always mean that the investment is a good one. There are a large number of properties and distressed assets that you would perhaps not even recommend to your most prolific golfing adversary. However, in and amongst the turmoil, there are definitely good opportunities. Below we highlight some key points for an investor to consider when deciding to invest in residential property in Spain:
Establish from the outset whether your purchase is for personal enjoyment, immigration, pure investment and capital appreciation or a combination
Search for properties in established areas with existing infrastructure and amenities
Select completed properties or developments that have been finished to a high standard and granted occupation permits (Licencia de Primera Ocupación)
Select properties within developments with good management and security
Understand your investment horizon and financing options
Understand the acquisition costs and annual taxes/maintenance charges
Buy through a reputable agent who understands the local area and has the relationships with the local banks, developers and private owners.
Use a reputable lawyer
Acquisition costs in Spain typically run at 11-13 per cent on top of the purchase price, with slight variances across different regions. These costs cover transfer tax, VAT, stamp duty, notary and registry fees, legal fees and in some cases financing costs. Agency fees may be included in the asking price or at other times the purchaser may be required to pay a buyer commission/fee on top of the asking price. This will largely depend on whether the property being purchased is a distressed sale from a developer, a private owner or bank repossession.
Pages
Click here to see the published article.