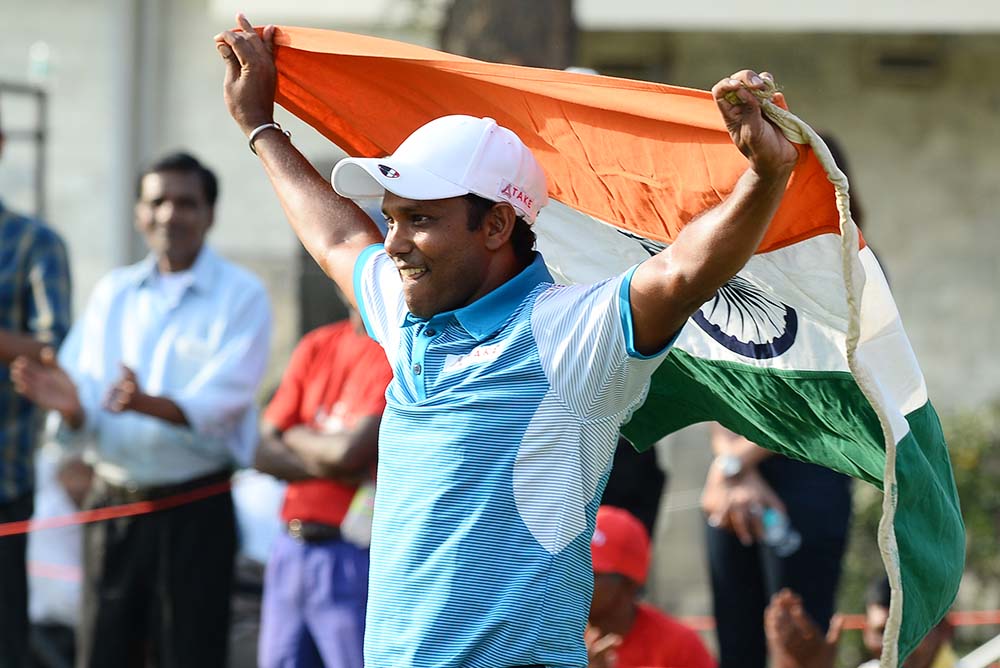 Standing at a mere 1.65m and weighing 67kg, S.S.P Chawrasia certainly punches above his weight in a game that is fast becoming all power and strength as epitomized by current world number one golfer, Dustin Johnson.

Chawrasia ranks a lowly 168th out of 174 golfers in driving distance on the Asian Tour with his average of 270 yards - a distance probably matched by club amateur golfers - while on the European Tour, the 38-year-old is presently dead last amongst 233 golfers with 265 yards next to his name. In contrast, Johnson leads the PGA Tour driving stats with 316.2 yards!
But like the old cliché 'drive for show, putt for dough', the slightly built Chawrasia is proving that golfing success is not just all about driving the ball a mile but also rewards those with a midas touch with the irons and around the greens.
And after all these years, he has finally earned the recognition of being one of the most gifted and greatest golfers to emerge from India.
Despite five previous victories on the Asian Tour, including three which were co-sanctioned with the European Tour on home soil, Chawrasia's name has often been left out of discussions amongst pundits and golf fans whenever it touched on Indian golf.
Pages
Click here to see the published article.