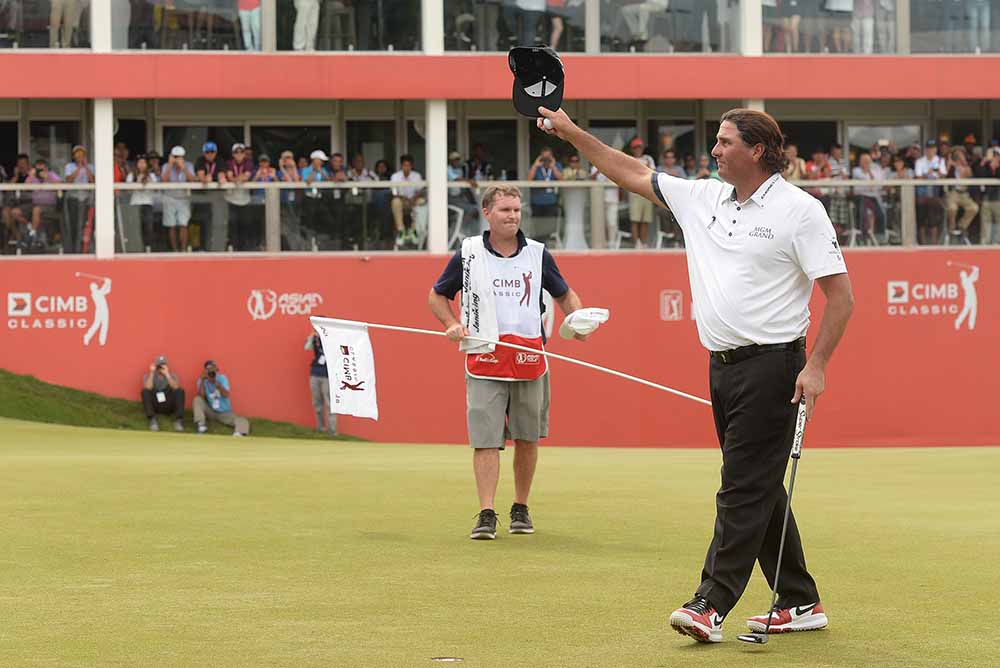 What of the future? Perez says that if the golf went away tomorrow, he and Hartford would turn their attention to something else. Tennis. Business. Shuffleboard. Whatever. It almost wouldn't even matter; they would remain close.
"We talk every day about something," Perez says. "We'll have lunch, or he'll come over for dinner, or something will happen to someone we know, and we'll text back and forth about it, sit there and talks - about that person, so that's kind of cool." Again, they both bust up laughing.
"My wife loves him more than anything because she knows what he puts into it," he adds. "What we have out here; the bottom line is it's just rare. You can go down the line and… the biggest word is trust. I could leave my entire operation with him for a year and I know nothing would happen to it except it would get better. If I had kids, left my kids with him, I wouldn't even call. I would just know they were being taken care of. That's rare out here."
That was a hypothetical scenario until Tuesday, when Pat and Ashley Perez announced on Instagram that they are expecting their first child in September.
This is Pat and Mike's 17th year together on TOUR. They've yet to make a Presidents or Ryder Cup team. They've yet to win the FedExCup. But they have no complaints.
"The cap moment would be a major for us," Perez says.
He likes Shinnecock Hills, the Long Island, New York, club that will host the U.S. Open in June for the first time in 14 years. Perez was in contention through two rounds there in 2004 but like many others, he struggled with the brutal conditions on the weekend, ultimately finishing T40.
"I just hope they don't screw it up like they did the last time," he says.
He also likes Carnoustie, which will play host to the Open Championship.
"I've already got a club made for it," Perez says. "A 2-iron that's going to be perfect. I'm looking forward to this year. I think it's going to be really good."
Hartford has gone quiet, for Perez is on a roll, and when that happens, it's best to just let him go. He's making up for lost time, doing what he does best. Besides, "H" is in his element, too, happily watching his friend open up the throttle and let it run from the best seat in the house.
They're not going 36 mph in fifth gear, anymore.
Pages
Click here to see the published article.