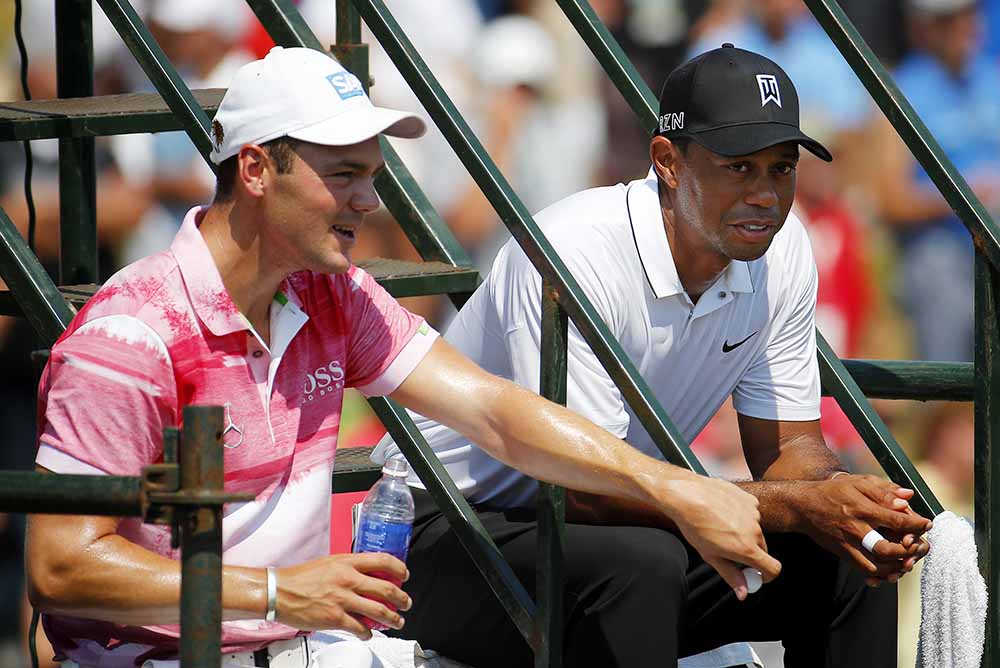 14 'Majors,' 18 WGC titles, Woods, seemingly unstoppable, that was until his car was in collision with a fire hydrant outside his home in Jupiter, Florida in November 2009. Following a domestic altercation triggering a string of lurid headlines, the self-appointed all-American family man revealed as anything but, a penchant for cocktail waitresses leading ultimately to divorce a year later.
There are those who believe the Tiger phenomenon ended that fateful night. But the records reveal that, although his last 'Major' title was the 2008 US Open at Torrey Pines, Woods won nine-more-times on Tour - a not-to-be-sniffed-at career record for more ordinary mortals - until his final victory to date, the 2013 WGC Bridgestone Invitational at Firestone GC.
Since then, Woods has earned just US$556,877, less than the wonderfully-named but utterly-unrecognizable Bronson Burgoon and is currently ranked 876th on the OWGR. His PGA Tour exemption ends at the end of the 2017/18 season, and whilst money worries are unlikely to keep him awake at night, his imminent departure from a stage he once strutted with utter dominance will do for sure.
PGA Tour chief Jay Monahan insisted to the Associated Press following Woods's recent Driving Under Influence (DUI), "He's a member of our family, and we're going to do everything we can to help and support him." Whilst Woods himself said in a statement, "I will do everything in my power to ensure this never happens again," hardly a cast-iron, copper-bottom commitment that the man who once ruled the world is yet out of the woods.
Golf's 'Golden Generation,' fortunate enough to be competing whilst Woods was in his pomp included Phil Mickelson and Vijay Singh, happy to see Tiger win with impunity but to pick-up vastly-increased 'scraps,' from Tiger's top table, their silence in the wake of the latest downward step to oblivion deafening.
Others, like Matt Kuchar, who won the 2010 PGA Tour Money List with US$5m, and Jordan Spieth, topping the list in 2015 with a record US$12m cashing-in on the Woods-effect have been similarly struck-dumb.
Yet, only a couple, first two-time 'Major' winner Martin Kaymer has spoken out in support of the man who enriched them all, many good but far-from great golfers, saying, "I find it so nasty that people just kick him while he's already on the floor." And Tiger's fellow-Californian Hunter Mahan taking to twitter to say, "To be clear, the news troubles me as someone who knows TW well, and I sincerely hope he finds the support he needs."
At least John Daly, a fellow PGA professional whose demons have never been too far away offered some advice, suggesting, "Get back on the golf course, man," adding, "This stuff will pass. It always does."
Pages
Click here to see the published article.