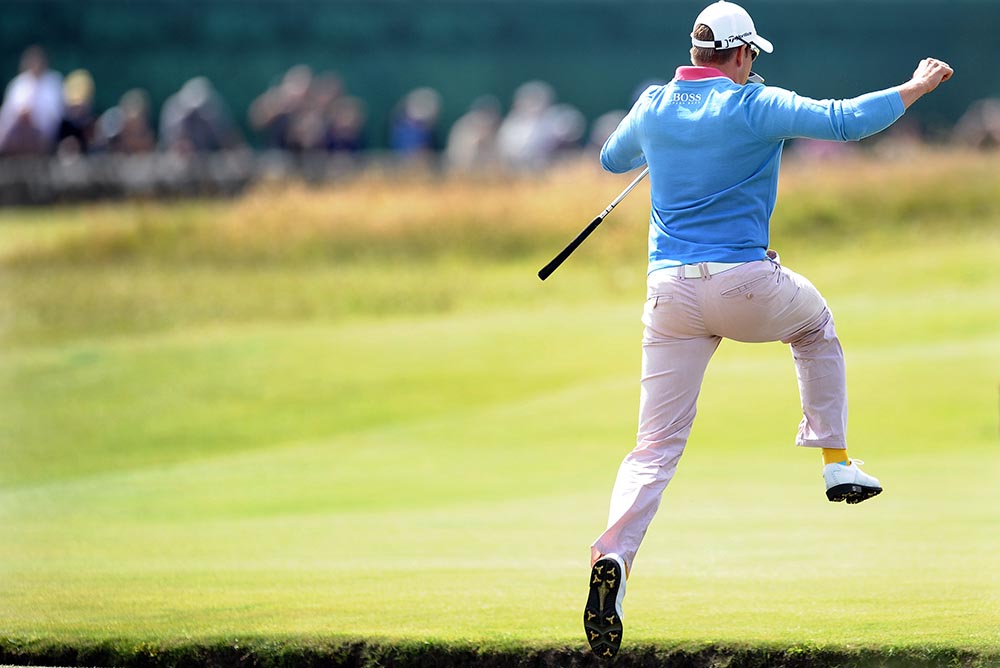 The playing in of the Captain of the R&A hearkens back to when Queen Victoria's youngest son, Leopold, was becoming Captain. And they wanted to honour the moment in true heraldic fashion, and so a cannon was fired at the side of the tee in time with the ceremonious drive, and so it is done to this day. The Captain wins the Silver Club and the Queen Adelaide Medal. However, the whole occasion is given added spectacle as a significant number of local caddies line the fairway in the hope of retrieving the ball. The lucky chap who manages to grab it amongst the scrum of caddies ('a pudgie') gets presented a gold sovereign. I just missed out on this a couple of years back and was running to get to it against my golf writing nemesis Oliver Horovitz. But unfortunately, I slipped and went head over heels causing much amusement to the onlooking R&A members back on the tee, who thought I'd fallen into the Swilcan Burn. I seemingly just disappeared.
My first club Mortonhall in Edinburgh has a wonderfully eccentric tradition called the Dewar Hill Race. Outside our clubhouse, there is a rather large and steep hill rising about 150m to what used to be the old 18th tee. Now the race involves running up this said hill and playing out the old par four 18th as quickly as possible. We ran it again as part of our Centenary Year celebrations, and very many brave and gallous members turned out. However, several looked hugely challenged afterwards. I got the best time with 3mins 57 and a par but Mr Keith McCall, ex-British Universities Golf Champion and R&A member, managed a birdie and won it on handicap. Time handicap that is. I tried to reinstate this as an annual event at the end of the next year's Club Championship Finals Day, but unfortunately, they set the time to coincide with the start of a free champagne reception and that, as opposed to chugging up a severely challenging hill overwhelmingly swayed everyone, which was a pity.
Pages
Click here to see the published article.