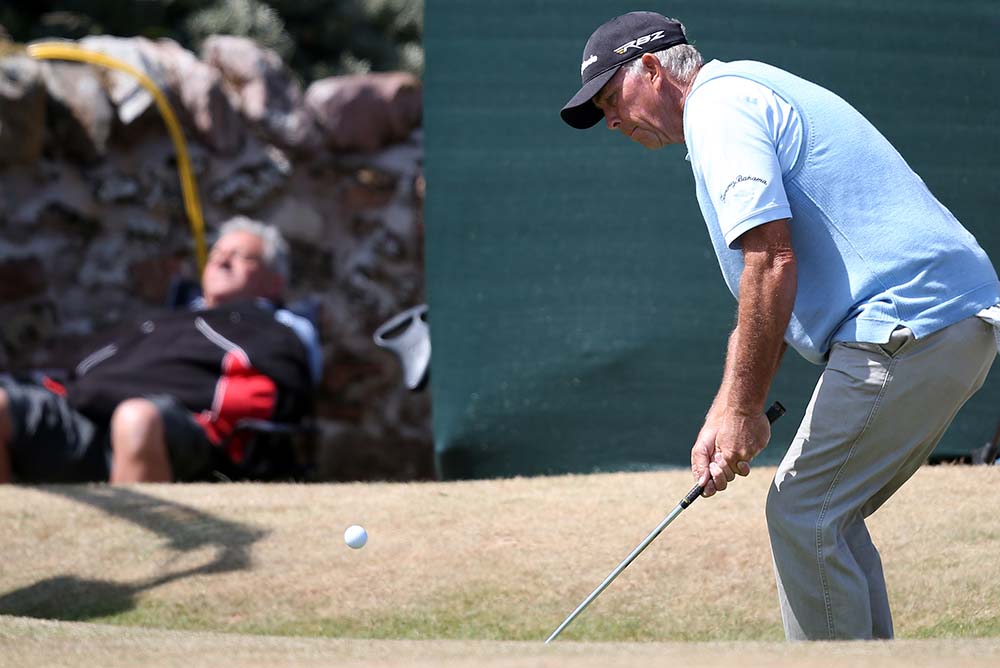 For 'professional golf' originated in this way, not by running up hills I mean but from evolving tradition. To conclude the R&A Autumn Meetings in the mid-19th century, members put money into a pot for locals, mostly caddies, to play. It was called the 'put ins' or 'in puts', and the fact was that the locals could end up playing for quite a healthy pot. A 20-year-old man called Tom Morris won the 1841 'put in' with a score of 93 which was a record. This effectively is the progenitor of 'professional' golf.
Now I am of the opinion that the 'put ins' is a very noble tradition indeed and that it should be reinstigated as soon as possible. But for heaven's sake chaps don't set the match date to coincide with our annual knees up in The Jigger!
Some traditions simply cannot and should not be changed. Hic.
Pages
Click here to see the published article.