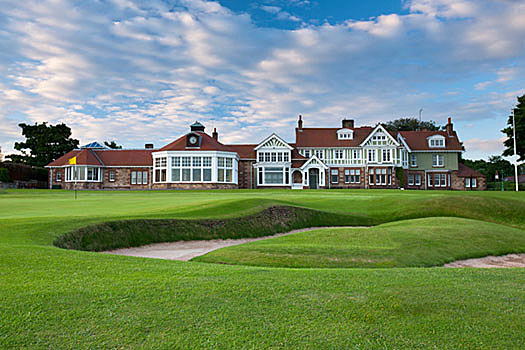 Though there are plenty of famous links featuring nine holes into the distance and nine home, Muirfield could not be further removed from the straight out, straight back scenario. Instead, it has two loops of nine – one clockwise and the other anticlockwise – and a host of different winds to exercise golfing minds.
Such a lay-out further ensures that no-one is ever too far from base. This, of course, was eminently reassuring for spectators on that Saturday in 2002 when Tiger Woods and Colin Montgomerie, to name but two, coincided with some of the worst conditions in Open championship history. Both men plummeted down the leaderboard, with Woods returning the 81 which allowed him to say of Monty's 84, "At least I kicked your butt!"
Muirfield, it has to be said, has stood the test of time as well as any course on the Open rota. At its present length of 7,192 yards, it is only 667 yards longer than it was in its original guise while, rather more pertinently, the difference between 2002 and 2013 is no more than 158 yards. As a result, there are none of those endless treks from greens to tees which can ruin a man's rhythm.
Of the six new tees that have been installed, the one at the ninth will be the hardest posting for the players – and not just because it brings the hole up to what can be an endless 554 yards into the wind. With a strategically-placed new fairway bunker down the right, the players cannot but feel more uncomfortably aware of the out-of-bounds wall on the left than has been the case at previous Muirfield Opens.
Yet that hole apart, Ernie Els and those chasing the title he won 11 years ago will probably be talking more about the tougher questions being asked of their short games.
Pages
Click here to see the published article.