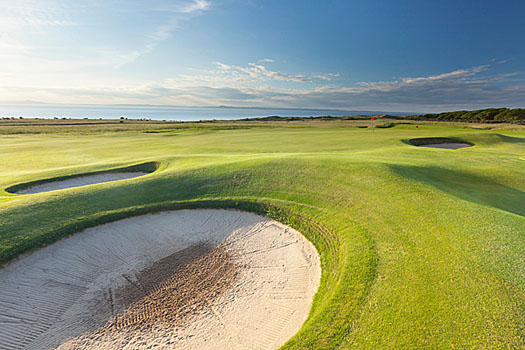 Bunkers have moved and are sitting more snuggly – and smugly – around the greens, the idea being that they will make a better fist of swallowing up those 'iffy' shots which were always going to need an element of luck to stick fast on the putting surface.
Though the compact nature of the course contributes to the rapid pace of play the Honourable Company of Edinburgh Golfers so enjoy, their modus operandi is no less telling. Their preferred format is – and always has been – foursomes.
Peter Dawson, the CEO of the R&A, has often reminded people of how the governing bodies would like a return to the days when a golfer could breakfast at home, play 18 holes and be home in time for lunch. That situation is pretty close to being enacted every weekend at Muirfield where members play foursomes in the morning and foursomes again in the afternoon, with neither round taking much more than two hours and 40 minutes. "It can be even quicker when you have the better players involved," said Robin Dow, the new captain who took office in the spring.
The only departure from Dawson's vision is that not too many of the members hurry home for lunch.
The explanation, here, is that there is nothing to surpass the good old-fashioned fare on offer in the clubhouse. Though most of the Open championship men will be guided by their nutritionists towards the pasta and lettuce in the players' tented area, it is not too difficult to imagine the Carl Petterssons of the golfing world sneaking into the members' dining room.
There, they can expect an array of starters and soups, handsome joints, Yorkshire puddings and roast potatoes, along with a table devoted to puddings of which the centrepiece is often a treacle sponge. The secret of the latter's success is that there is no rationing of the treacle. If you want more, you tip on as much as you please from a handy jug.
Pages
Click here to see the published article.