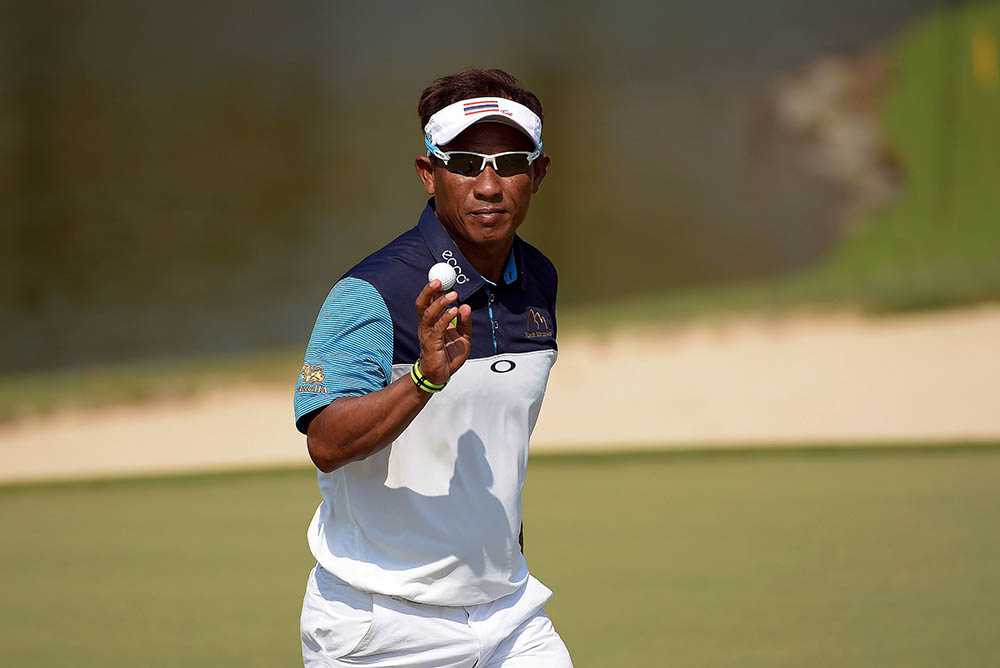 Everyone has a story to tell.
For many, their tales will speak of dedication, perseverance and the incredible drive to earn a priceless ticket to the Olympic Games in Rio de Janeiro this summer.

These golfers have spent countless hours at the driving ranges and golf courses to hone their games, raise their bar and push themselves to the limit in preparation for their charge up the Olympic qualifying ranking.
They make sacrifices just so that they can be part of the pioneering 60 men earning the honour and privilege to represent their countries at the world's biggest sporting spectacle of all time.
For the likes of India's Anirban Lahiri and Thailand's Thongchai Jaidee, golf in the Olympics is finally here. It's taken a very long 112 years to be exact as golf to make a welcome return into the Olympic programme since 1904.
Rummage through the history books and records will show that the cream of the crop from Asia will stand shoulder-to-shoulder with the best players in the world in Rio.
And for the 10 or more eligible Asian Tour members destine to be part of Olympic history, they will stand tall at the Barra da Tijuca where golf will be played this August.
Till now, the biggest day in Asian golf history was recorded in 2009 when Asian Tour honorary member YE Yang of Korea defeated then World No 1 Tiger Woods at the PGA Championship to become the first Asian male major champion.
That victory which resonated around the world and made Yang a global name had a knock-on effect on the popularity and rise of golf in the Asian region.
Pages
Click here to see the published article.