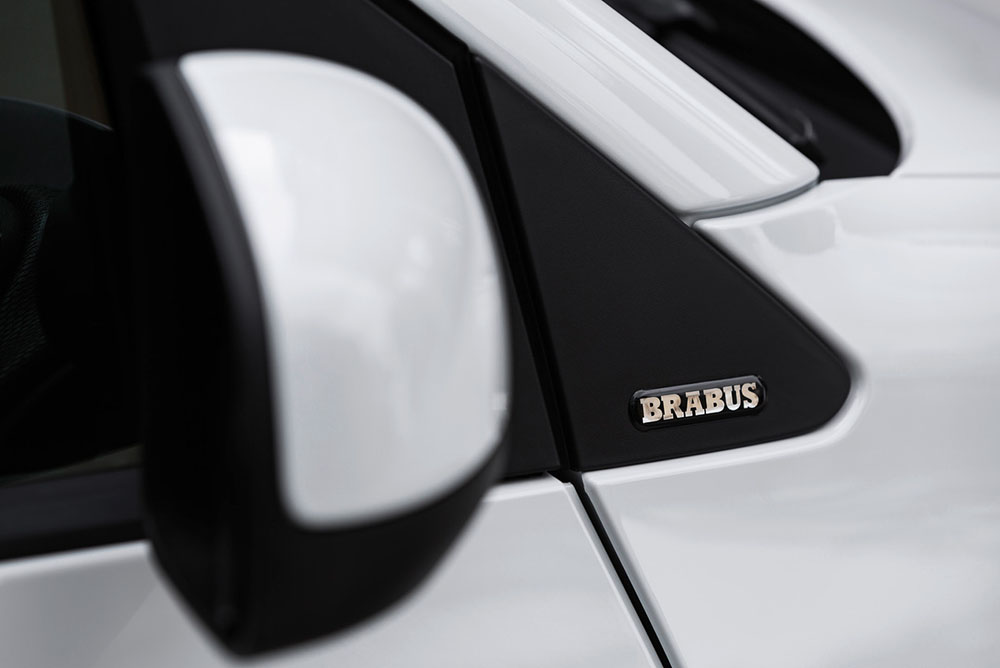 For zipping around a city like Hong Kong, few cars are better than a Smart – and this Brabus version is as good as ever at squeezing through gaps and down tight side streets. The steering is quick and well weighted and throttle response is good, which in conjunction with the lightweight body means it'll shock a few far quicker cars away from the lights. And while very few will take their Brabus ForTwo on a back road blast, those that do won't be too disappointed.
The Brabus sport exhaust system has been optimised in terms of back- pressure. The sporty top models of the latest smart generation stand out visually through their matt grey rear diffuser insert with chrome-look tailpipe trims as well as their grey, high-sheen and matt painted Brabus Monoblock IX light-alloy wheels. Other standard equipment includes sport seats with upholstery in perforated nappa leather/black leather with specific grey topstitching, instrument panel with a material mix of man-made leather/fabric, dashboard instrument with cockpit clock and rev counter and floor mats. All Smart Brabus models come as standard with a lockable glove compartment, the Cool & Audio package and the proximity warning function.
In the last twelve years, over 60,000 customers have opted for products that were developed or produced in cooperation with Brabus engineers. The Smart Brabus tailor made individualisation programme enables creative drivers to configure their Smart entirely in accordance with their personal preferences.
SCORECARD
Smart Brabus
Engine: 898cc three-cylinder turbo
Transmission: 6-speed dual-clutch automatic
Power: 109hp at 5750rpm
Performance: 0-100km/h 9.5sec, max speed 165km/h (fortwo coupe/ cabrio); 0-100km/h 10.5sec, max speed 180km/h (forfour)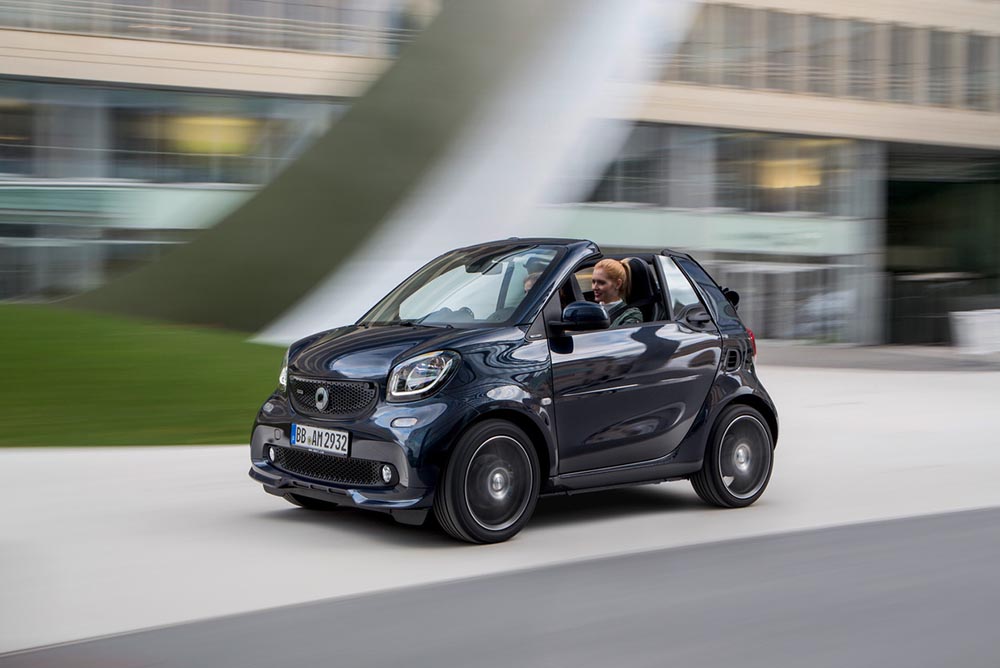 Pages
Click here to see the published article.