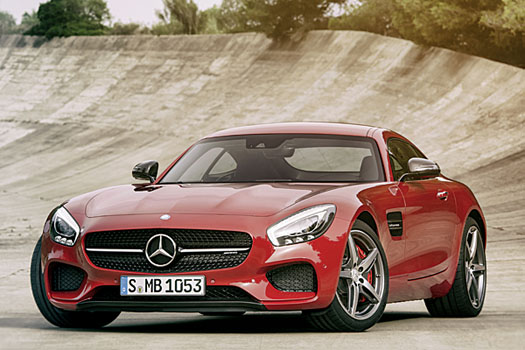 Pure Mercedes-Benz sports cars are comparatively rare. Until now, Stuttgart has only produced two, and both have been stratospheric in price and performance. The SLR of the early 2000s was developed and built by Mercedes' then-F1 partner McLaren, while the SLS, which has just finished production, was the first car to be designed and built from scratch by Mercedes' AMG high-performance division. If you already associate Mercedes with fast, powerful cars, that's down to the awesome AMG treatment given to Mercedes's standard sedans, station wagons, coupes and even SUVs, the high-performance AMG versions of which offer often brutal performance.
So you can imagine what happens when AMG gets to build its own car, with no compromises. The outgoing, gullwing-door SLS stood comparison with Ferraris and Lamborghinis. This new Mercedes-AMG GT is more affordably priced, aimed at the Porsche 911, upper-end Jaguar F-Types and the Audi R8. Still pricey, powerful competition, but Merc is quite open about having based some of its new model on the tech of its much bigger, more expensive forebear, so its new car comes to the fight well-armed.
Although the new AMG-GT is physically smaller than the SLS, it retains that fabulous long hood that leaves you in no doubt where the 503 horsepower, twin-turbocharged, 4.0-litre V8 motor is located: up front, unlike the mid-engined R8 or rear-engined 911. If 'just' four litres seems a little small given that even the outgoing AMG C-class compact sedan got a 6.3-litre V8, be in no doubt about the potency of this motor, with the 100kph mark arriving in just 3.8sec and a top speed in excess of 300kph. Such downsizing is happening across the fast-car world, led by F1: it means lighter, more efficient engines, better handling, and fewer fuel stops. In this, AMG is bang on-trend.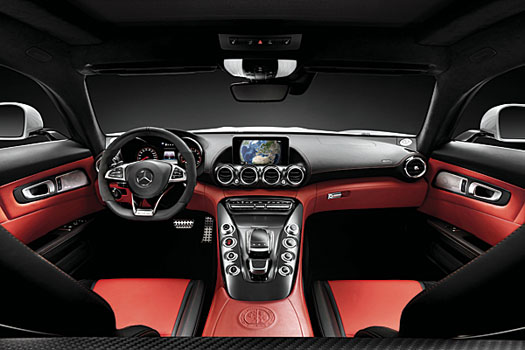 Pages
Click here to see the published article.