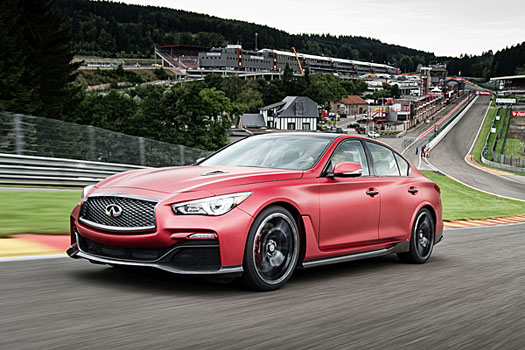 As the only carmaker headquartered here in Hong Kong, Infiniti ought to be on your radar if you're looking for a premium sedan, convertible or SUV. But there's a good chance that Infiniti is the luxury carmaker you've never heard of. And that's both the brand's appeal, and its biggest problem.
Infiniti is the luxury division of Nissan, established first in the United States in 1989, and now sold in 50 markets around the globe. Nissan knew it could build cars as well - or better - than BMW, Audi or Mercedes, but knew that it couldn't sell them for premium prices with a Nissan badge on the nose. Toyota and Honda realized much the same thing at around the same time, launching their Lexus and Acura brands. Lexus has gone on to be the most popular, but all three have won a loyal fan base among buyers who love the qualities these brands share: obsessive Japanese build quality, an emphasis on hush rather than sportiness, and simply being different and more subtle than the usual German luxury brands.
But while being 'under-the-radar' is great for customers who value discretion, it's not so good for Nissan, which wants Infiniti to grow. It moved its headquarters here to Hong Kong in 2012 to encourage a focus on the China market, and to bring a fresh, more outward-looking approach to its global operations. In 2011 it became title sponsor of the Infiniti Red Bull Racing team and enjoyed three Formula One World Championships in a row with Sebastian Vettel, who is the brand's 'Performance Director'.
Pages
Click here to see the published article.