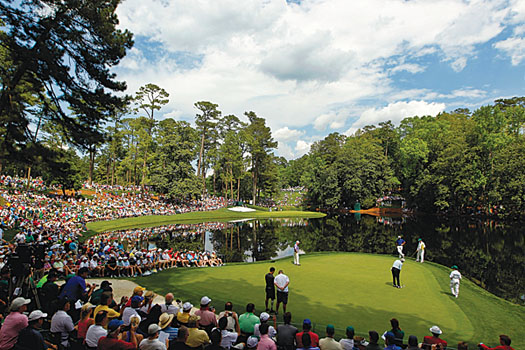 On his favourite win ...
All three of my wins are incredibly special but certainly 1996 stands out in a number of ways. That was the best I have ever been mentally on a golf course, and to shoot 67 with just one bogey in that kind of situation ... well, that's about as good as it gets right there. It also came at a time when I wasn't at my peak playing-wise - I was getting on a bit in my career - so I was very proud of the way I was able to get it done.
It is also without doubt the most famous of my wins. Wherever I am - especially in America - people are constantly reminding me of it. They know I have won The Open too, but they are not always correct about the details - they'll say, 'You won at Birkdale, right? and stuff like that. But the Masters in 1996 - everyone seems to remember exactly what happened and when.
On Greg Norman handling of the media ...
Huge credit to him for doing that. I couldn't have done the same. I would needed to have slept on what happened and gone back and done the interviews the next morning. To stand there and take it on the chin ... that's what I said to him on the [18th] green, I said: 'Don't let the bastards get you down' because I knew what was coming. I genuinely felt for the guy that day because that would have scarred me.
On that famous 2-iron to the 13th which set up birdie ...
The thing about that shot was the timing. It came at such a pivotal point in the round. I was originally going to go with the 5-wood but the ball wasn't sitting right, so I switched to the 2-iron, which came across as indecision on TV, but it wasn't. It was a great shot at just the right moment.
Pages
Click here to see the published article.