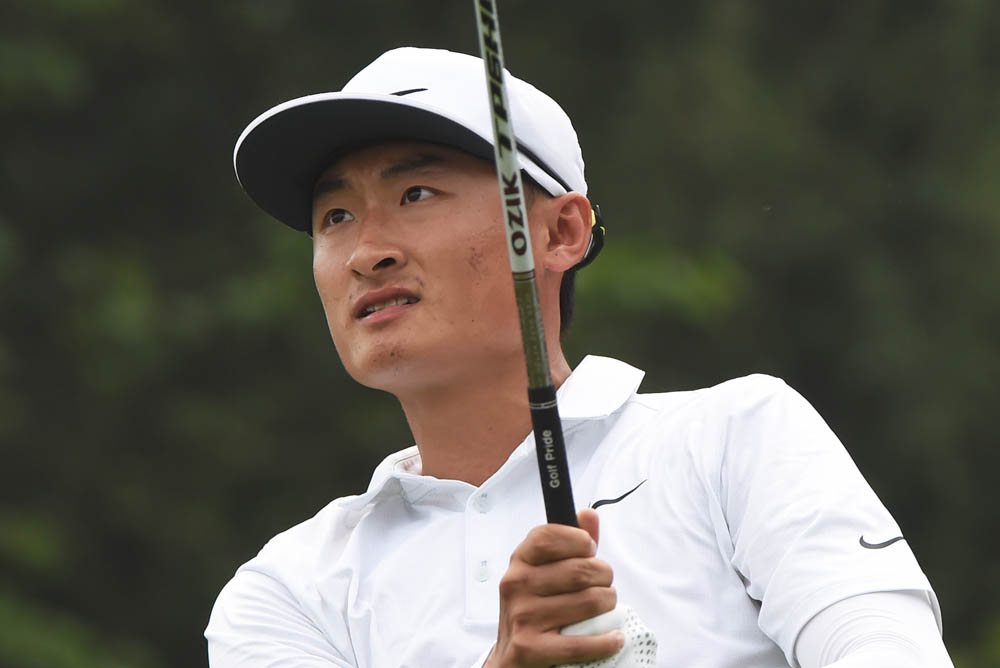 How special was it for you to win your national Open?
I've always really liked the Volvo China Open. It means a lot to me. I can't even explain how much, especially because I won the Volvo China Junior [Match Play Championship] in 2010, while the first professional event I competed in was the Volvo China Open in 2011 [held in Chengdu]. I was only 15.
It also means a lot because last year I played great [he led after 54 holes], but in the last round I couldn't make any putts and finished sixth, so I was really happy to finally hold the trophy this year.

How did it feel to finally win on The European Tour, having come so close in Shenzhen and Shanghai last season?
It was like an explosion. It really was a career high for me and I hope it was a turning point for me to do even better down the line.
Your caddie, Will Davidson, seemed to play an important role in Beijing, especially on the par-five 18th. Can you tell us more?
I hadn't looked at the scoreboard since hole 14. After my tee-shot on 18, I walked to my second shot and I was thinking I need hybrid to get to the front edge for an easy chip. Then my caddie said, 'Haotong, you're already three shots in the lead, you've just got to lay up and make par to win'. So, thanks to him!
My third shot on 18 was the most nervous I've been in my whole life. In Shenzhen last year, I was leading by two when I finished my round, but Kiradech [Aphibarnrat] made eagle on 17 [Li then lost in a play-off]. I was thinking the same way this time, that I can't drop any shots on this hole. Anyway, I made it!
Pages
Click here to see the published article.