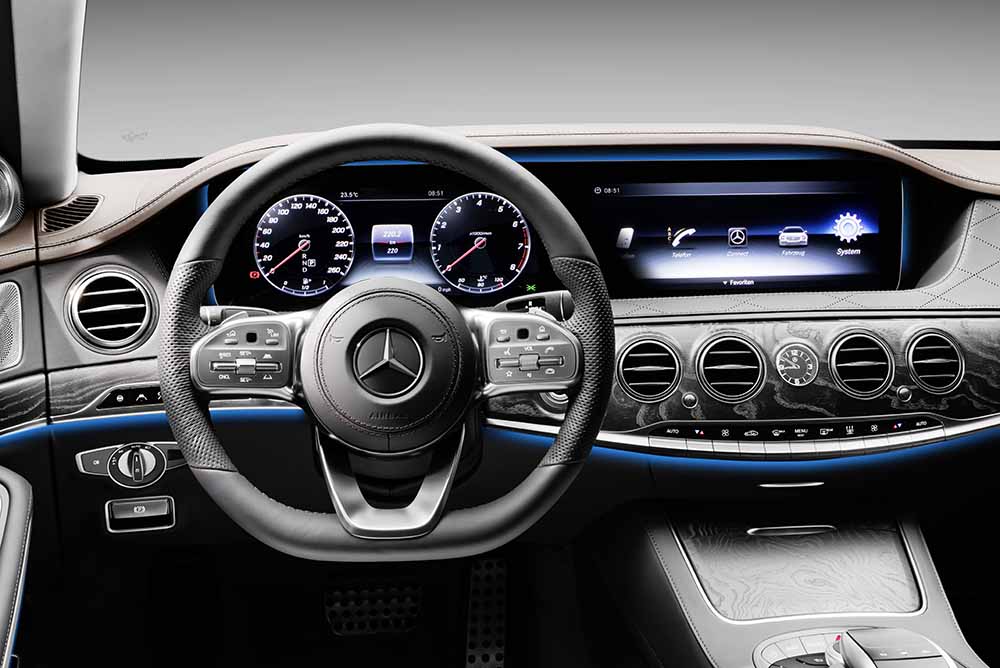 In 2013, the S-Class became the first automobile to use exclusively LEDs as light sources. For the new S-Class, MULTIBEAM LED headlamps are available with ULTRA RANGE high beams. Via 84 individually controllable LEDs, the light is always switched on exactly where it is needed. 100 times per second, a total of four control units calculate the ideal lighting using information from the camera behind the windscreen as well as from the navigation system.
If no other road user is detected, the road ahead is straight and the vehicle speed is above 40 km/h, the supplementary ULTRA RANGE high beams are automatically switched on. This produces the maximum light intensity permitted by law, the brightness of the main beam headlamps widely illuminate the road continuously, without dazzling other road users.
The new S-Class elevates Mercedes-Benz Intelligent Drive to the next level. The range of driving assistance and safety systems features a modular design and as standard includes Active Braking Assist, Crosswind Assist, ATTENTION ASSIST and also the occupant protection system PRE-SAFE. New and also part of the standard specification is PRE-SAFE Sound (prepares human hearing for the anticipated accident noise when there is a risk of a collision). The "Assistance Graphics" menu of the instrument panel shows the driver at one glance which assistance functions he selected and to what situations the systems are currently responding. Unmistakable icons provide them with information on the screen as well in the head-up display. All functions are now controlled from the steering wheel.
For the first time, the LINGUATRONIC voice control from the new S-Class can recognize Cantonese commands. The voice commands can be used to control the air conditioning and seat heating/ventilation, interior lighting (ambience lighting, reading lights, lighting in the rear), fragrancing/ionisation, seat massage function and head-up display. Also new with the LINGUATRONIC 2.0: Driver is able to request different information – e.g. the next service date, the current speed limit, the remaining range or the date.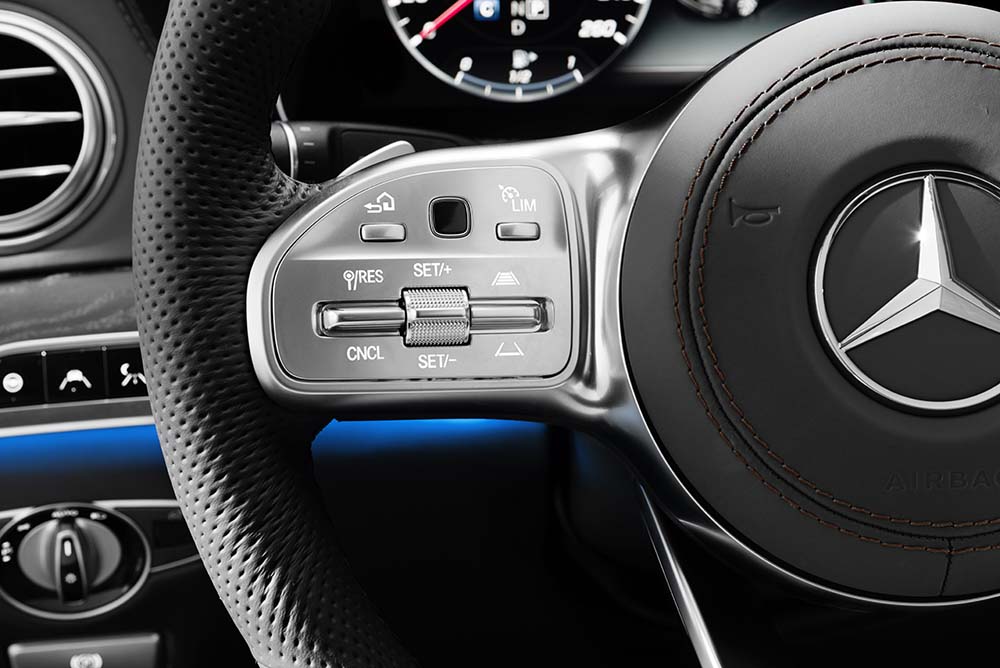 Pages
Click here to see the published article.