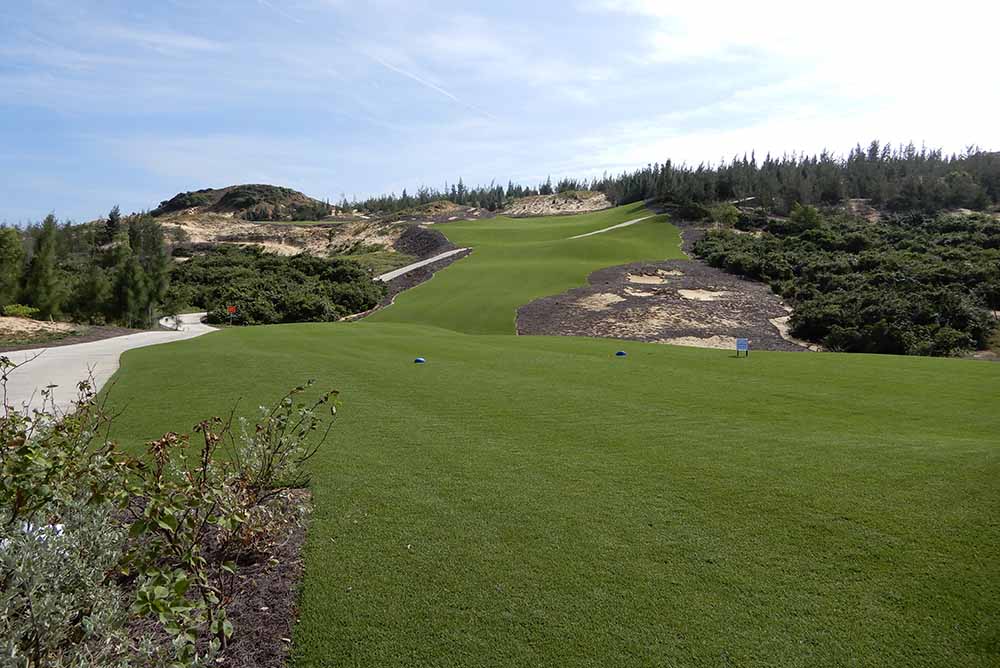 Course highlights include the 2nd hole, which plays to a distinct fall-away green, while the 15th features an interesting 'half-pipe' dip in front of the green. Centre line hazards feature throughout the fairways, which has been seeded with Paspalum turf. The fairways have also been designed to easily transition into the greens.

The design incorporates the site's native sand expanses, while width off the tee has also been ensured to help players negotiate the region's frequent strong winds. The tees feature a 'mini-fairway' design, rather than being comprised of individual tee complexes.
The site's sandy base naturally aids drainage and fairway movement, while irregular, meandering turf lines have also been created. "It is certainly one of the best properties we have ever had the chance to work on and its design features are a strong departure from most other courses in Asia," said Brian Curley, principal and lead designer at Schmidt-Curley Design."
Click here to see the published article.