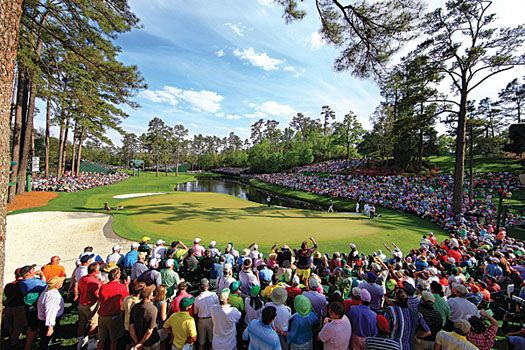 We live in a world of constant flux. What is deemed as cutting edge today is often seen as outdated tomorrow.
This is particularly evident in the golf business.
Golfers are much stronger today than at any time in our history, and they're getting stronger each day. Golf clubs are more and more forgiving and the golf ball continues to go further and further.
But what of golf course maintenance and turf grass science? This, I believe, is where the biggest strides have been made in golf. Today golf course superintendents (known as green keepers in some parts of the world) are some of the most highly trained, highly skilled people in the golf business, which is easy to understand when you look at the modern golf course. We have certainly come a long way from the days when golf was played over broken, untamed land and a green keeper was a menial job with limited pay.
Back at its inception the golf course would typically take care of itself. Sheep were often used to manage the grass areas, and hazards - bunkers, for instance - would get little if any tender loving care. This is certainly not characteristic of the golf courses we get to see and play today. In fact our modern golf courses are a feat of modern engineering. Think multi-million dollar irrigation systems, thousands of metres of sub-surface drainage, varieties of grass species and modern green construction make for golf in the 21st century … and I am forgetting the high-tech equipment used to maintain these facilities.
Thanks to this progress we are now able to build and maintain golf courses in varied environments and over some of the most challenging parcels of land imaginable. Thanks to this progress the game of golf has grown to the point where just about every major centre across the globe has a golf course. This is a good thing.
For the most part I embrace change and this includes change in golf. I drive a modern car, carry a laptop and mobile phone and play with a new set of clubs and balls. But there have been times when I have come to think some change has had a damaging effect on the game.
Pages
Click here to see the published article.