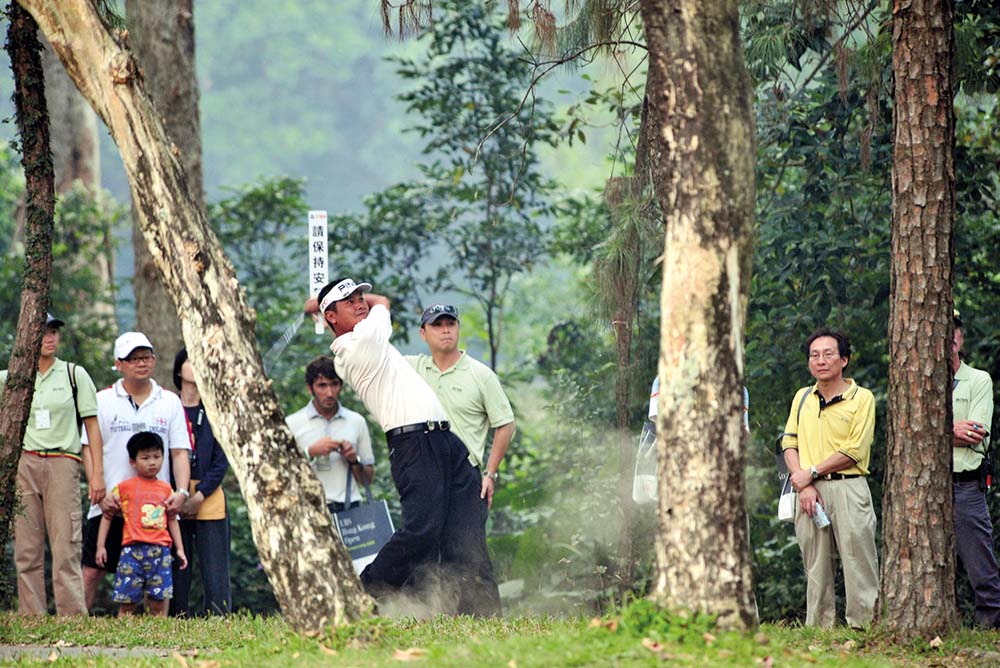 2008
The 50th anniversary tournament surely ranks as one of the greatest European Tour events of all time. First there was Jason Hak, the 14-year-old amateur from Hong Kong who became the youngest player in European Tour history to make the cut. He celebrated making the weekend action by upstaging José Maria Olazábal - his playing partner in the final round - by outscoring the legendary Spaniard 68 to 69.
But what made this championship was the play-off, which saw Lin Wen-tang become the first Asian player to win the title since Kang Wook-soon in 1998. After pulling his drive into trouble on the first extra hole, Lin, with his opponents safely in the fairway, looked dead and buried. With nothing to lose, the Taiwanese pulled out a short iron and fired his approach through the foliage, over the greenside bunker to within four feet of the cup. It was nothing short of miraculous, but the drama didn't end there. McIlroy, who at the time was still without a professional tournament victory to his credit, pitched brilliantly to within tap-in distance, and after Molinari narrowly missed his own 10-footer for birdie and Lin holed out, the play-off was down to two.
Standing on the 18th tee for the third time of the afternoon, it was McIlroy's turn to find trouble. Using his hybrid, his drive bounced off the OB fence that lines the left side of the hole and finished in a horrible position at the bottom of a tree, not far from where Lin had made his great escape. 
Buoyed by his good fortune, Lin struck what looked to be a winning drive down the middle of the fairway. But then it was McIlroy's turn to produce some magic. With 118 yards to go, but with no sight of the pin, the 19-year-old snap-hooked a gap-wedge loaded with spin that somehow caught the back of the green and stopped within 12 feet of the flag. High-fiving his caddie, the Irishman was justifiably delighted - but only for a moment, because Lin then pulled off another gem, firing his own wedge to within inches for a cast-iron birdie. Whipping his cap off to the roar of the crowds, it was this shot, rather than his previous miracle approach that showed his sheer determination to win.
Up at the green, McIlroy faced a ghastly birdie putt: lighting quick, downhill and with significant left-to-right break. Perhaps not surprisingly, his effort sailed past, and after knocking it in for Par, the stage was set for Lin, 50 years after Mr Lu had won the inaugural championship, to tap his in for the greatest of victories.
Pages
Click here to see the published article.