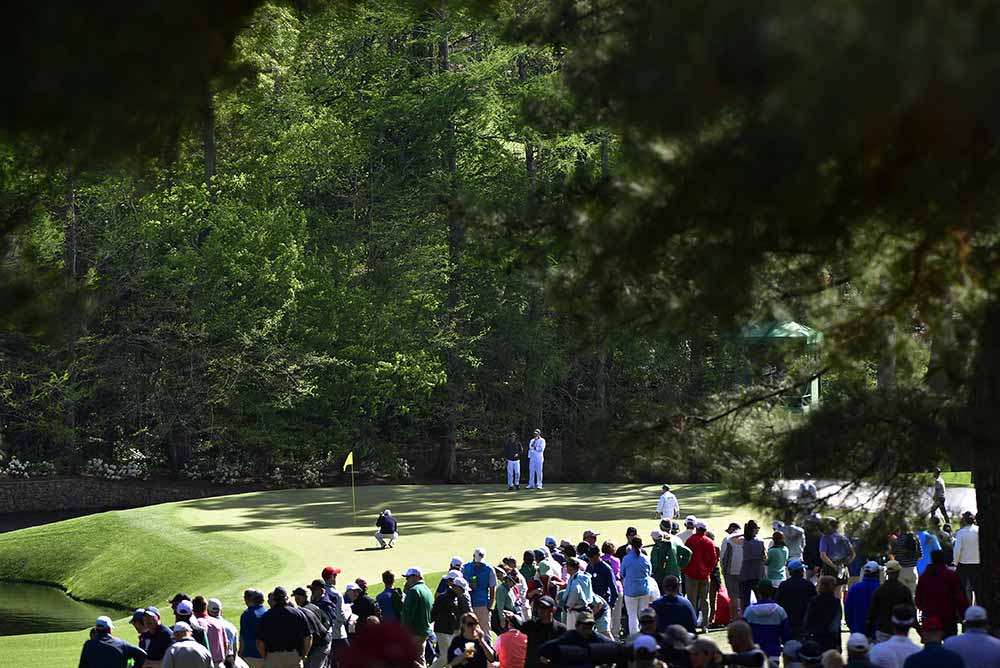 The Open is marvellous and on a golfing level probably the golf tournament most pros would like to have under their belt, but for sheer spectacle, energy and Oscar Award Ceremony like atmosphere you have to give it to the competition held at Augusta National. These guys can put a show on.

This place is staggering, cat walk beautiful, a seductive harem for our golfing lusts. It is heavenly perfect tee to green, spotless, azalea scented, caddie white and diamond blue, the American dream.
Of course, I have never been there as I don't, as of yet, have the connections to worm my way into this Augusta club's membership ranks, nor the bucks to buy a ticket, nor unfortunately the writing ability or status to get a press pass. And that's a shame because it seems a real good gig.
Pages
Click here to see the published article.