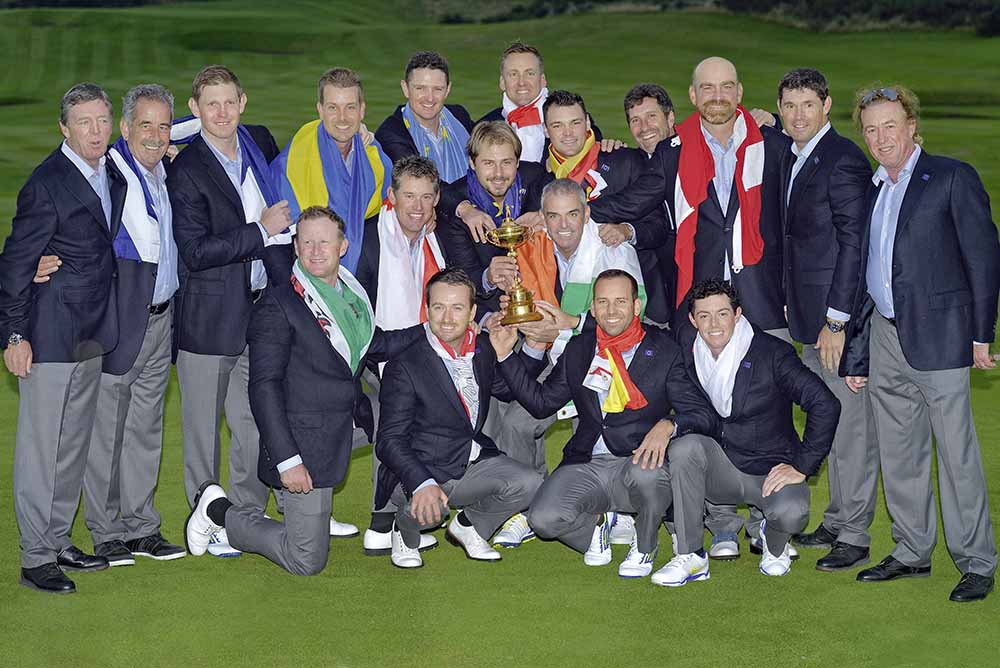 Looking back at his own contribution to Ryder Cup history (he was on the winning side in all three of his appearances in 1997, 2002 and 2014) he is well aware of the significance of the captain's contribution. "Sam Torrance was a fantastic captain [in 2002]. He had a different captaincy than in previous years, unfortunately because of September 11th [when tragic events in New York delayed the match for 12 months]. But it did give him an extra year to prepare. He got to spend so much time with us that he influenced us a lot and that put a completely different perspective on the captaincy. He was a motivator, and he had the ability to make all 12 players feel like they were the best in the world. He probably didn't have the greatest team, but he still managed to win against an American team that was extremely strong. I thought that his way of talking to people was amazing."
It is an approach Bjørn will seek to emulate in his one-on-one conversations with the players. Though he says, he won't even try to match Torrance's inspirational locker room speeches, ever grand and moving.
"I won't try to be something that I'm not," he insists. "I want to try to create an uplifting environment for the players. I have some different responsibilities as captain because I have to listen to everybody and then make decisions and I understand that. But I still want to create an environment that all of these guys enjoy being in and playing in. Whether we win or lose, I want all 12 guys to walk away from The Ryder Cup thinking that it was a good experience – that is my main goal."
And that experience will indeed begin the moment Bjørn presents the ceremonial Rolex watches to each of the twelve representatives of Team Europe.
Pages