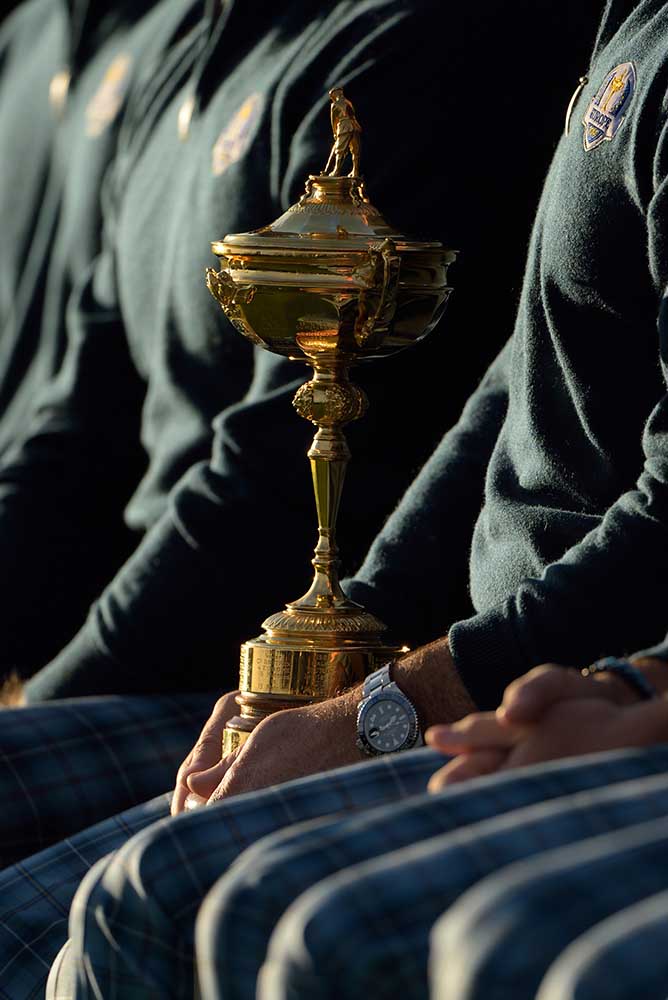 THE GREAT DANE
Bjørn joins an elite group of Rolex Testimonees who have been selected to captain Europe in The Ryder Cup over the 50-year relationship between Rolex and golf. These include German Bernhard Langer (2008), Scotland's Colin Montgomerie (2010), Spain's José María Olazábal (2012) and Paul McGinley, from Ireland, in 2014. Like his predecessors, in 2018, it will be the Dane's turn to present the watches.
The ceremony will mark Bjørn's crossing from player to captaincy. "There's nothing better as a professional golfer than walking down the 16th, 17th and 18th holes in a Major championship if you have a chance to win - The Ryder Cup brings that same feeling and pressure from the very first morning; it's a really unique atmosphere," he says. "In terms of how all-consuming the captaincy is, it's on my mind 24/7."
As one would expect from the contemplative Bjørn, who as a player won 21 tournaments and was runner-up three times in Majors, he has thought long and hard about what it means to be the European Ryder Cup captain. Still months before the competition will get underway in September at Le Golf National Club south of Paris, he has already defined his approach and the style of leadership he will bring.
"It's not my role to tell them how to play, but rather to support and manage them, not by getting in their way, but by helping them make the right decisions."
Bjørn's analysis is shrewd. While the position may share some of the requirements of being at the helm of a racing yacht in the Rolex Sydney Hobart Yacht Race, taking the captaincy at the Ryder Cup is a role unique in world sport. Unlike a coach in a team sport who will tell a player whether he wants him to pass short or long, where to run and even where to position himself on the field of play, it would be a rash Ryder Cup captain who tried to tell those under his charge how to address the ball and play each stroke. Each member of the 12-man team will arrive in Paris with a tried and tested system in place of what works for his game.
Pages