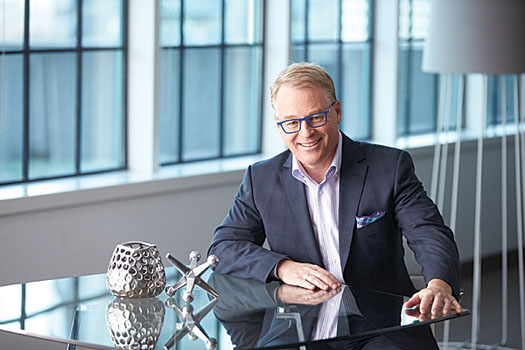 I've just had a very strange dream. I was making a guest appearance at a BBC studio in London and during a break was trying to pay for a Crunchie bar and a chocolate brownie in the infamous BBC canteen. The cashier asked me for US$20. For some time I floundered with why the Beeb was dealing in US dollars as opposed to sterling, before realising that 20 of either currency was actually rather a lot for my meager supplies.
The mighty dollar does buy a lot around the world, but it failed to scoop up the Asian Tour. It has been strongly rumoured that the PGA Tour made a bid to take over its Eastern counterpart, but those at the helm of the region's circuit felt more inclined to accept a counter-offer from the European Tour, their long time co-sanctioning bed-fellows. The reality of what this means is still extremely hazy, the initial fact of the matter having been published in a press release following a visit to Singapore by the new European Tour supremo Keith Pelley. The Canadian media magnet (he's the former President of Rogers Media, a subsidiary of the giant Rogers Communications Inc) is clearly intent on making his mark at a time when the world of professional golf is in a certain amount of turmoil. Exactly how this new union will work is, at this stage, a matter of conjecture. As yet there isn't even a new title. The "EurAsian" Tour is far too obvious and simple. Apparently something suggesting greater global domination is desirable. How about the "Everest Double Glazing European/Asian/Rest of The World (excluding America) Tour"? That's quite catchy. Or perhaps the "PGA Tour of Non-America"? Maybe not. "The Sun-Never-Sets Tour"? Mmm. I've got it. Having wracked my brain for a good 10 minutes: "The EurAsian Tour International Schedule". Watch this space!
There is, of course, a lot more to be decided than just the title. How it will work in practice will require many long nights under a flickering candle. The players of both tours are to be consulted (they are, after all, player organisations), which will no doubt complicate proceedings considerably, as there are a lot of vested interests among players of differing strata trying to protect their own positions. However, the ultimate goal must surely be a "Rest of the World Tour" that includes Australia, South Africa and perhaps even Japan, although that seems a long way off at this moment in time. This deal would look to be a first step on that road and no doubt the bosses of the Sunshine Tour and the PGA Tour of Australasia are even now working out how they can join the party.
Pages
Click here to see the published article.