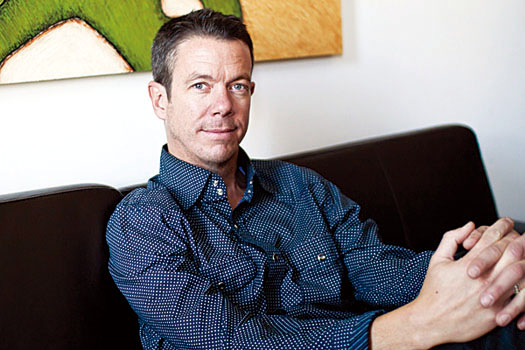 The Merchandise Tent at this year's Open Championship at Muirfield was an impressive structure. A vast, airy marquee filled to the brim with branded apparel and assorted other goods, the prices here are – as a general rule – on the high side. Not that that fact sopped the punters. While it's true that the number of spectators at this particularly scenic part of the East Lothian coast was down on previous Opens, the Brits clearly can't do without their Ralph Lauren-branded polo shirts and bright yellow mugs depicting the championship logo, such were the queues that formed on the weekend.
The most tasteful item on display however was neither an item of clothing nor an Open mug but the official championship poster, a wonderfully vibrant, almost throwback-style watercolour print that gave an aerial snapshot of the links and the coastline beyond. It reminded me of those 1920s vintage British Rail posters that advertised appealing destinations like Gleneagles and Turnberry, and which now sell for a fortune on eBay. But these were neither vintage nor especially pricey. I grabbed half a dozen, paid my money and left. Five are now in the belonging of grateful golfing friends and relatives and the remaining one occupies significant wall space in my tiny Hong Kong study. As "golfing" purchases go, this was the equal to that Callaway Big Bertha Steelhead Plus driver that I bought in the late 1990s - and which I rarely missed fairways with. How times have changed.
The work of artist Lee Wybranski, the Open Championship poster was the latest in a long line of artworks that the Arizona-based artist has produced for the world's biggest events - and golf clubs.
"I have a lot of affection for Ridgewood Country Club - they were the first golf tournament client of mine when I produced a poster for the 2001 Senior PGA Championship, which they hosted," Wybranski recalls.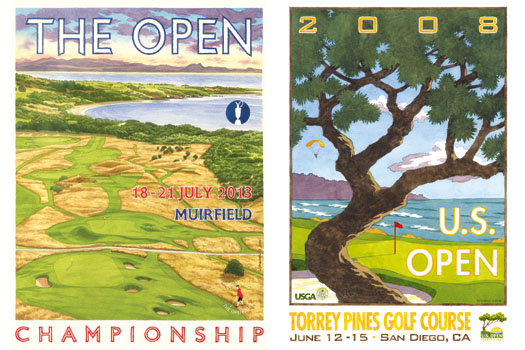 Pages
Click here to see the published article.