The Asian Tour's Order of Merit crown has never been won by a South African but James Barry "Jbe" Kruger is in the driver's seat. The slightly built Kruger may seem like a kid competing in a junior golf competition due to his small frame and physique but don't be mistaken: this guy has a big heart to match his big-hitting game.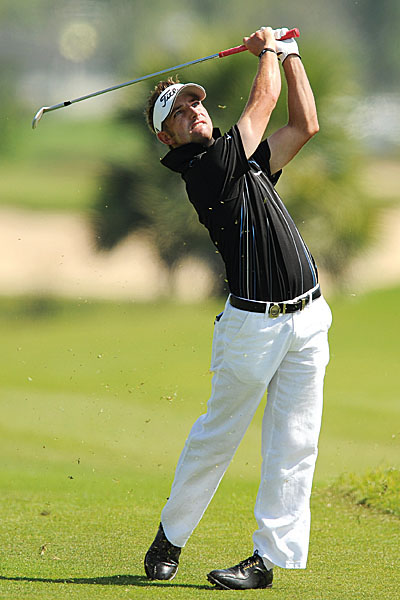 Standing at a mere 5ft 5 in his softspikes, pint-sized Kruger is certainly enjoying the view from the top of the rankings.
The South African lightweight currently leads the race to become the region's new number one, thanks to a career-breakthrough triumph at the Avantha Masters in India – a European Tour co-sanctioned event – in February.
It was a welcome relief for the 26-year-old, Bloemfontein-based Kruger as he was starting to let the unwanted moniker of being Asia's perennial bridesmaid stick to his name following 12 top-10s, including three runner-up finishes in the previous three seasons on the Asian Tour.
"The Avantha win gave me confidence. All of you guys know I had finished second all the time. It's made me more confident and made me a better golfer mentally. To try to win and reach something and not getting there drains you. But to finally get it, it makes everything worthwhile and makes you believe that everything works out for the best," said Kruger.
Pages